Court sides with Trump in 'sanctuary cities' grant fight
Family Law
The Trump administration can withhold millions of dollars in law enforcement grants to force states to cooperate with U.S. immigration enforcement, a federal appeals court in New York ruled Wednesday in a decision that conflicted with three other federal appeals courts.

The ruling by the 2nd U.S. Circuit Court of Appeals in Manhattan overturned a lower court's decision ordering the administration to release funding to New York City and seven states — New York, Connecticut, New Jersey, Washington, Massachusetts, Virginia and Rhode Island.

The states and city sued the U.S. government after the Justice Department announced in 2017 that it would withhold grant money from cities and states until they gave federal immigration authorities access to jails and provide advance notice when someone in the country illegally is about to be released.

Before the change, cities and states seeking grant money were required only to show they were not preventing local law enforcement from communicating with federal authorities about the immigration status of people who were detained.

At the time, then-Attorney General Jeff Sessions said: "So-called 'sanctuary' policies make all of us less safe because they intentionally undermine our laws and protect illegal aliens who have committed crimes."
Related listings
The Colorado baker whose refusal to design a wedding cake for a gay couple led to a landmark Supreme Court ruling and made him a conservative hero now has a book deal.Jack Phillips' memoir, currently untitled, will be released this summer by Salem Bo...

Donaldo Morales caught a break when federal prosecutors declined to charge him after he was arrested for using a fake Social Security card so he could work at a Kansas restaurant. But the break was short-lived. Kansas authorities stepped in and obtai...

Among cases on the U.S. Supreme Court docket for the term that began this month, two Louisiana cases stand out — one because of its implications for criminal justice in the state, the other because of what it portends for abortion rights and ac...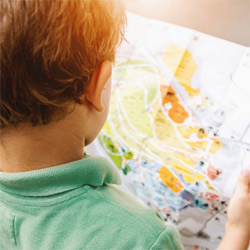 St. Louis Missouri Criminal Defense Lawyer
A National Presence with clients all over the country. For years, The Law Offices of John M. Lynch, LLC, has been committed to providing clients with the attentive service and the strong representation needed to resolve complex criminal defense, personal injury and general litigation issues. And we have achieved and unparalleled level of success. Our St. Louis trial lawyers aggressively defend state and federal cases involving drug crimes, white collar crimes, violent crimes, DWI and other crimes in the St. Louis area and beyond. As our motto states, YOUR SOLUTION BEGINS WITH US. Call us today for your free consulation!"

Any federal crime allegation or arrest can change your life. The consequences for a conviction are severe, including the possibility of fines, property forfeiture, prison time and other punishments. Aggressive representation is needed to defend against charges at the federal level. The Law Offices of John M. Lynch, LLC, offers experienced federal criminal defense for clients in St. Louis, St. Charles and surrounding communities in Missouri, Illinois and the nation. Our law firm has a proven record of success for cases involving serious federal charges.