Mexican president lashes out at Supreme Court chief justice
Family Law

Mexico's president lashed out Wednesday at the chief justice of the country's Supreme Court, accusing her of promoting rulings favorable to criminal suspects.

President Andrés Manuel López Obrador's comments opened a new debate over the separation of powers in Mexico, at a time when the Supreme Court is expected to rule on the president's controversial cuts to election agency funding.

López Obrador has already attacked independent regulatory agencies, slammed the judiciary and cut funding for the National Electoral Institute.

The electoral dispute has led the president to feud with the press, demonstrators and the U.S. State Department. Opponents say the electoral cuts threaten Mexico's democracy, and have appealed them to the Supreme Court.

López Obrador's comments Wednesday opened a head-on conflict between the administration and Supreme Court Chief Justice Norma Piña, the first woman to hold that post.

The president was angered after a judge issued an injunction striking down an arrest warrant against Francisco Garcia Cabeza de Vaca, a former governor of the northern border state of Tamaulipas, who had been accused of corruption.
Related listings
A judge has denied bond for a man accused of killing his grandparents, his brother and a family friend in south Alabama.Jared Smith-Bracy, 21, is charged with four counts of capital murder in the deaths Wednesday night in Daphne. He met briefly with ...

Former Vice President Mike Pence has been subpoenaed by the special counsel overseeing investigations into efforts by former President Donald Trump and his allies to overturn the results of the 2020 election, according to a person with direct knowled...

A top state lawyer on Thursday urged the Indiana Supreme Court to uphold the state's Republican-backed abortion ban, even as the justices weighed whether they should decide its constitutionality before lower courts have fully considered the cas...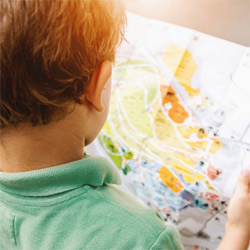 St. Louis Missouri Criminal Defense Lawyer
A National Presence with clients all over the country. For years, The Law Offices of John M. Lynch, LLC, has been committed to providing clients with the attentive service and the strong representation needed to resolve complex criminal defense, personal injury and general litigation issues. And we have achieved and unparalleled level of success. Our St. Louis trial lawyers aggressively defend state and federal cases involving drug crimes, white collar crimes, violent crimes, DWI and other crimes in the St. Louis area and beyond. As our motto states, YOUR SOLUTION BEGINS WITH US. Call us today for your free consulation!"

Any federal crime allegation or arrest can change your life. The consequences for a conviction are severe, including the possibility of fines, property forfeiture, prison time and other punishments. Aggressive representation is needed to defend against charges at the federal level. The Law Offices of John M. Lynch, LLC, offers experienced federal criminal defense for clients in St. Louis, St. Charles and surrounding communities in Missouri, Illinois and the nation. Our law firm has a proven record of success for cases involving serious federal charges.
Business News