Indiana's top court weighing challenge to state abortion ban
Family Law
A top state lawyer on Thursday urged the Indiana Supreme Court to uphold the state's Republican-backed abortion ban, even as the justices weighed whether they should decide its constitutionality before lower courts have fully considered the case.

The state's highest court heard arguments in a lawsuit filed by abortion clinic operators against the ban, which has been blocked from being enforced since September when a county judge found it likely violated privacy protections under the state constitution.

Indiana became the first state to enact tighter abortion restrictions after the U.S. Supreme Court eliminated federal protections by overturning Roe v. Wade in June.

The arguments being made before the Indiana justices come after the top courts in two other conservative states went in opposite directions on similar state constitutional challenges to their abortion bans; South Carolina's ban was struck down and Idaho's was upheld.

Indiana Chief Justice Loretta Rush asked whether the Supreme Court should now decide the constitutionality of the abortion ban since it has been blocked by a judge's preliminary injunction order — a legal step taken without a full trial on the merits of the lawsuit.

State Solicitor General Tom Fisher said a Supreme Court decision on constitutionality was needed to settle the dispute.
Related listings
Former Tucson police Officer Ryan Remington, who was indicted on a manslaughter charge in the shooting of a shoplifting suspect, will have his case heard again by a grand jury.Pima County Superior Court Judge Danelle Liwski granted a defense request ...

German lawmakers on Thursday approved a free-trade deal between the European Union and Canada, moving the accord a step closer to taking full effect.The pact, formally known as the Comprehensive Economic and Trade Agreement, or CETA, was signed in la...

Sport's highest court has been asked to judge a case that aims to remove Ecuador from the World Cup by no later than Nov. 10 — just 10 days before the team should face host Qatar in the opening game.The Court of Arbitration for Sport said...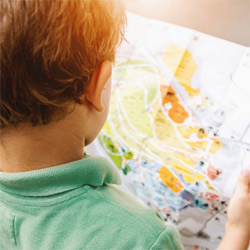 St. Louis Missouri Criminal Defense Lawyer
A National Presence with clients all over the country. For years, The Law Offices of John M. Lynch, LLC, has been committed to providing clients with the attentive service and the strong representation needed to resolve complex criminal defense, personal injury and general litigation issues. And we have achieved and unparalleled level of success. Our St. Louis trial lawyers aggressively defend state and federal cases involving drug crimes, white collar crimes, violent crimes, DWI and other crimes in the St. Louis area and beyond. As our motto states, YOUR SOLUTION BEGINS WITH US. Call us today for your free consulation!"

Any federal crime allegation or arrest can change your life. The consequences for a conviction are severe, including the possibility of fines, property forfeiture, prison time and other punishments. Aggressive representation is needed to defend against charges at the federal level. The Law Offices of John M. Lynch, LLC, offers experienced federal criminal defense for clients in St. Louis, St. Charles and surrounding communities in Missouri, Illinois and the nation. Our law firm has a proven record of success for cases involving serious federal charges.
Business News