Case against former Tucson officer remanded to grand jury
Family Law
Former Tucson police Officer Ryan Remington, who was indicted on a manslaughter charge in the shooting of a shoplifting suspect, will have his case heard again by a grand jury.

Pima County Superior Court Judge Danelle Liwski granted a defense request Friday to remand the case to a grand jury. She agreed with Remington's attorney that state prosecutors presented misleading statements to an initial panel but did not do so intentionally.

The prosecution said Friday that a full and factual picture was presented to the grand jury.

Remington was fired in early January for what police determined was excessive use of force. Remington was off duty and working security at a Walmart store when he approached Richard Lee Richards, whom an employee had accused of shoplifting.

Authorities said Richards, who was in a mobility scooter, pulled a knife on a worker as he was leaving.

Remington allegedly ordered Richards to drop the knife and not to enter another store. Richards ignored the officer before Remington shot him multiple times, and he fell out of his scooter, authorities have said.

Remington, who pleaded not guilty to manslaughter, is scheduled to appear in court again in January.
Related listings
Sport's highest court has been asked to judge a case that aims to remove Ecuador from the World Cup by no later than Nov. 10 — just 10 days before the team should face host Qatar in the opening game.The Court of Arbitration for Sport said...

President Joe Biden nominated has nominated a University of Montana law professor to be a judge on the 9th U.S. Circuit Court of Appeals.Anthony Johnstone is a former solicitor for the state of Montana who has taught at the University of Montana sinc...

A federal appeals court on Friday ordered that statewide elections for two Georgia public service commissioners be put back on the November ballot, only a week after a federal judge postponed the elections after finding that electing the five commiss...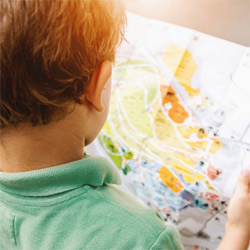 St. Louis Missouri Criminal Defense Lawyer
A National Presence with clients all over the country. For years, The Law Offices of John M. Lynch, LLC, has been committed to providing clients with the attentive service and the strong representation needed to resolve complex criminal defense, personal injury and general litigation issues. And we have achieved and unparalleled level of success. Our St. Louis trial lawyers aggressively defend state and federal cases involving drug crimes, white collar crimes, violent crimes, DWI and other crimes in the St. Louis area and beyond. As our motto states, YOUR SOLUTION BEGINS WITH US. Call us today for your free consulation!"

Any federal crime allegation or arrest can change your life. The consequences for a conviction are severe, including the possibility of fines, property forfeiture, prison time and other punishments. Aggressive representation is needed to defend against charges at the federal level. The Law Offices of John M. Lynch, LLC, offers experienced federal criminal defense for clients in St. Louis, St. Charles and surrounding communities in Missouri, Illinois and the nation. Our law firm has a proven record of success for cases involving serious federal charges.
Business News