Donald Trump Jr., wife due in court for divorce hearing
Family Law
Donald Trump Jr. and his estranged wife Vanessa are expected to appear before a judge in New York City for a hearing in their divorce case.

They're due in state Supreme Court in Manhattan on Thursday. Vanessa Trump filed for divorce in March. Afterward, they issued a joint statement saying they will "always have tremendous respect for each other."

The 2007 birth of the couple's first child made Donald Trump Sr. a grandfather a decade before he became president.

The Trumps were married in 2005 and have five children. Former Fox News Channel personality Kimberly Guilfoyle recently left the network amid news that she's dating Donald Trump Jr. She has joined a super PAC supporting the president. The divorce, initially listed as uncontested, is now contested.
Related listings
The Supreme Court signaled Wednesday it could impose limits on the government's ability to track Americans' movements through collection of their cellphone information.The justices heard 80 minutes of arguments in a case at the intersection of privac...

A jilted husband's lawsuit against a doctor accused of stealing his wife's love can proceed after a North Carolina appeals court ruled Tuesday that the husband can continue suing the spouse's lover, seeking damages.The state Court of Appeals decision...

India's Supreme Court on Tuesday struck down the Muslim practice that allows men to instantly divorce their wives as unconstitutional.The bench, comprising five senior judges of different faiths, deliberated for three months before issuing its order ...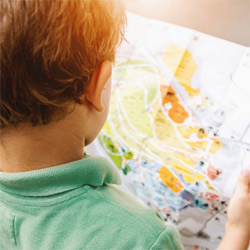 New York Commercial Litigation Law Firm - Woods Lonergan PLLC
Founded in 1993 by Managing Partner James F. Woods, Woods Lonergan PLLC has built a strong reputation as a resourceful and industrious firm that provides clients with clear, concise, and straightforward answers to their most challenging legal issues. Partner Lawrence R. Lonergan, who joined the firm in 2008, has been a friend and colleague to Mr. Woods for over 40 years and shares the same business philosophy. Woods Lonergan PLLC's collective experience and expertise enables the firm to expeditiously and effectively analyze the increasing challenges clients face in an evolving business and legal world, in many instances, avoiding unnecessary time and expense to our clients. Our mission is simple: provide cutting-edge expertise and sound advice in select areas of the law for corporate and business clients. We thrive on providing each client with personalized attention, forceful representation, and a collaborative team effort that embraces collective knowledge.
Business News