NC appeals court restores man's lawsuit against wife's lover
Family Law
A jilted husband's lawsuit against a doctor accused of stealing his wife's love can proceed after a North Carolina appeals court ruled Tuesday that the husband can continue suing the spouse's lover, seeking damages.

The state Court of Appeals decision resurrects a lawsuit that a trial judge had thrown out in Forsyth County, whose seat is Winston-Salem. The judge ruled that state law violates a person's constitutional free speech and free expression rights to engage in intimate sexual activity and expression with other consenting adults.

North Carolina is one of only about a half-dozen states that still allow lawsuits accusing a cheating spouse's lover of alienation of affection and criminal conversation.

"These laws were born out of misogyny and in modern times are often used as tools for enterprising divorce lawyers seeking leverage over the other side," Judge Richard Dietz wrote in the unanimous ruling by a three-judge panel. Nevertheless, such lawsuits "are designed to prevent and remedy personal injury, and to protect the promise of monogamy that accompanies most marriage commitments."

The court said Marc Malecek filed the lawsuit after his wife, a nurse, had an affair in 2015 with Dr. Derek Williams, a physician at the hospital where the woman works. Williams challenged the laws as unconstitutional, citing a 2003 U.S. Supreme Court decision voiding a Texas law outlawing homosexual acts because liberty meant allowing adults to make their own decisions about conduct.

Williams argued that the state laws "target extra-marital intimacy or sex because the State disapproves of expressing that intimacy while married to someone else," Dietz wrote.

The largest alienation award in state history was in 2011, when a Wake County judge awarded $30 million to the former wife of a Raleigh business owner. The ex-wife had sued the businessman's current spouse.

About 200 lawsuits alleging alienation are filed each year in North Carolina, but the potential liability is raised in virtually every divorce case that involves infidelity, Raleigh divorce attorney Lisa Angel said in an interview.

"People who are suffering a divorce as a result of an affair, there's a lot of economic damage. It's not that hard to make the case, as the court is making it clear here, that there's injury to a person when this happens," Angel said.
Related listings
India's Supreme Court on Tuesday struck down the Muslim practice that allows men to instantly divorce their wives as unconstitutional.The bench, comprising five senior judges of different faiths, deliberated for three months before issuing its order ...

The New Jersey Supreme Court has reversed a decades-old law in a landmark decision that makes the child the focus of divorce relocation proceedings.The law centers on divorced parents who want to leave New Jersey with the child against the other pare...

Many states have victim's advocates or child advocates, people in the judicial system who represent those affected by crime or abuse. Now, one state has created legal advocates for abused animals, an experiment being watched across the nation for sig...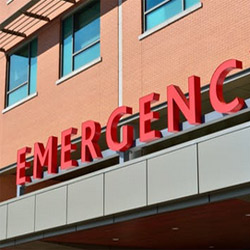 New Rochelle, New York Personal Injury Lawyers
If you or a loved one has been injured in an accident, contact Kommer, Bave & Ollman, LLP, in New Rochelle, New York, immediately. We can answer all your questions and work with you to determine if you have the grounds for a personal injury lawsuit. The attorneys at our firm are determined to resolve even the most difficult of cases. We will work closely with you to determine the best course of action to get your claim or case resolved in the most efficient way possible. We will fight for your right to compensation! No one should have to suffer a financial burden from the result of another person's carelessness. The attorneys at Kommer, Bave & Ollman, LLP will aggressively fight to ensure that justice is served on your behalf.
Business News