Analysis: Louisiana figures in 2 major Supreme Court cases
Family Law
Among cases on the U.S. Supreme Court docket for the term that began this month, two Louisiana cases stand out — one because of its implications for criminal justice in the state, the other because of what it portends for abortion rights and access nationwide.

And, both, in part, because they deal with matters that, on the surface, might appear to have been settled.

Yes, voters approved a constitutional amendment requiring unanimous jury verdicts in felony cases — following Pulitzer Prize winning reporting by The Advocate on the racial impacts of allowing 10-2 verdicts. But sometimes lost amid celebrations of the measure's passage is its effective date: it applies to crimes that happened on or after Jan. 1 of this year.

No help to people like Evangelisto Ramos, who was convicted on a 10-2 jury vote in 2016 of second-degree murder in the killing of a woman in New Orleans. Ramos is serving a life sentence with no chance of parole.
Related listings
A majority in Brazil's supreme court has voted to make homophobia and transphobia crimes like racism, a decision coming amid fears the country's far-right president will roll back LGBT social gains.Six of the Supreme Federal Tribunal's 11 judges have...

The Supreme Court is declining to take the case of a Pennsylvania rapper who was convicted of threatening police officers in one of his songs.The high court declined on Monday to take the case of Jamal Knox, known as Mayhem Mal. In 2012, he and rappe...

The developer of the Dakota Access oil pipeline is going after the environmental group Greenpeace in state court in North Dakota, after a judge tossed the company's $1 billion racketeering claim out of federal court.Texas-based Energy Transfer Partne...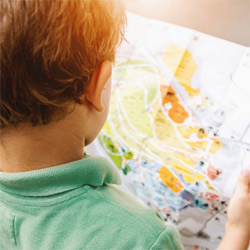 New York Commercial Litigation Law Firm - Woods Lonergan PLLC
Founded in 1993 by Managing Partner James F. Woods, Woods Lonergan PLLC has built a strong reputation as a resourceful and industrious firm that provides clients with clear, concise, and straightforward answers to their most challenging legal issues. Partner Lawrence R. Lonergan, who joined the firm in 2008, has been a friend and colleague to Mr. Woods for over 40 years and shares the same business philosophy. Woods Lonergan PLLC's collective experience and expertise enables the firm to expeditiously and effectively analyze the increasing challenges clients face in an evolving business and legal world, in many instances, avoiding unnecessary time and expense to our clients. Our mission is simple: provide cutting-edge expertise and sound advice in select areas of the law for corporate and business clients. We thrive on providing each client with personalized attention, forceful representation, and a collaborative team effort that embraces collective knowledge.
Business News