UK couple to remain jailed after baby's remains found in bag
Criminal Law
A couple whose disappearance sparked a nationwide search in England were ordered to remain in custody Friday after evidence presented during a court hearing revealed that the remains of an infant were found in a garden shed close to where the pair were finally found.

Constance Marten, 35, and Mark Gordon, 48, are charged with gross negligence manslaughter, concealing the birth of a child and perverting the course of justice. They made their first appearance in court on Friday at Crawley Magistrate's Court, about 30 miles (48 kilometers) south of London.

The couple spoke only to confirm their names, birth dates and that neither had a permanent address. Gordon had a gray sweater over his head throughout the hearing. Their next court appearance is scheduled for March 31 at Central London Criminal Court.

Marten and Gordon were arrested Monday in Brighton on the south coast of England. Authorities had been searching for them since Jan. 5, when their burning car was found beside a highway in northwestern England. Marten was believed to have given birth shortly before she disappeared.

The body of the infant was found under some diapers inside a plastic bag that was discovered in a garden shed north of Brighton, authorities said during Friday's hearing. The grisly discovery followed a two-day search by hundreds of police officers aided by search and rescue teams, dogs, drones and thermal imaging cameras. Authorities haven't yet determined the cause of death or the sex of the child.

Gross negligence manslaughter involves negligent behavior that a reasonable person should have understood presented an obvious risk of death to someone to whom they owed a duty of care.
Related listings
Tens of thousands of Israelis gathered in central Tel Aviv on Saturday night to protest plans by Prime Minister Benjamin Netanyahu's new government to overhaul the legal system and weaken the Supreme Court — a step that critics say will d...

The Arizona Court of Appeals ruled Tuesday that the state Department of Environmental Quality illegally issued a Clean Water Act permit for the proposed Resolution Copper Mine, which is being opposed by the San Carlos Apache Tribe.The decision overtu...

Lawmakers in the border state of Tamaulipas voted Wednesday night to legalize same-sex marriages, becoming the last of Mexico's 32 states to authorize such unions.The measure to amend the state's Civil Code passed with 23 votes in favor, ...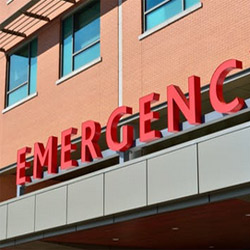 Nicholas C. Minshew - Minshew & Ahluwalia LLP
<Nicholas C. Minshew, Attorney at Law, concentrates his practice in the area of Family Law including divorce, separation, child support, child custody, alimony, division of property, separation agreements, domestic violence, prenuptial agreements, and child support enforcement & modification. Mr. Minshew provides legal services to clients in Washington, D.C., and throughout Maryland, including Montgomery County, Frederick County, and Prince George's County.

Mr. Minshew obtained his Juris Doctorate degree from the American University, Washington College of Law in 2000, where he worked as an editor for the Administrative Law Review. After receiving his law degree, Mr. Minshew worked as an attorney for the global law firm of Morgan, Lewis & Bockius LLP, and for Leonard Street & Deinard LLP representing companies in Federal proceedings. During that time, Mr. Minshew redirected his focus to provide legal services directly to individuals and families.
Business News