Thousands of Israelis rally against Netanyahu government
Criminal Law
Tens of thousands of Israelis gathered in central Tel Aviv on Saturday night to protest plans by Prime Minister Benjamin Netanyahu's new government to overhaul the legal system and weaken the Supreme Court — a step that critics say will destroy the country's democratic system of checks and balances.

The protest presented an early challenge to Netanyahu and his ultranationalist national security minister, Itamar Ben-Gvir, who has ordered police to take tough action if protesters block roads or display Palestinian flags.

Israeli media, citing police, said the crowd at Tel Aviv's Habima Square had swelled to 80,000 people by 9 p.m. despite cool, rainy weather. Protesters, many covered by umbrellas, held Israeli flags and signs saying "Criminal Government," "The End of Democracy" and other slogans. There were no immediate reports of unrest.

Netanyahu, who is on trial for corruption charges, has made overhauling the country's legal system a centerpiece of his agenda.

In office for just over two weeks, his government has launched proposals to weaken the Supreme Court by giving parliament the power to overturn court decisions with a simple majority vote. It also wants to give parliament control over the appointment of judges and reduce the independence of legal advisers.
Related listings
The Arizona Court of Appeals ruled Tuesday that the state Department of Environmental Quality illegally issued a Clean Water Act permit for the proposed Resolution Copper Mine, which is being opposed by the San Carlos Apache Tribe.The decision overtu...

Lawmakers in the border state of Tamaulipas voted Wednesday night to legalize same-sex marriages, becoming the last of Mexico's 32 states to authorize such unions.The measure to amend the state's Civil Code passed with 23 votes in favor, ...

A federal appeals court on Friday denied a request to rehear a case that found that gender dysphoria is a condition covered by the Americans with Disabilities Act.In August, a three-judge panel of the Richmond-based 4th U.S. Circuit Court of Appeals ...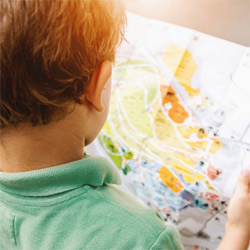 St. Louis Missouri Criminal Defense Lawyer
A National Presence with clients all over the country. For years, The Law Offices of John M. Lynch, LLC, has been committed to providing clients with the attentive service and the strong representation needed to resolve complex criminal defense, personal injury and general litigation issues. And we have achieved and unparalleled level of success. Our St. Louis trial lawyers aggressively defend state and federal cases involving drug crimes, white collar crimes, violent crimes, DWI and other crimes in the St. Louis area and beyond. As our motto states, YOUR SOLUTION BEGINS WITH US. Call us today for your free consulation!"

Any federal crime allegation or arrest can change your life. The consequences for a conviction are severe, including the possibility of fines, property forfeiture, prison time and other punishments. Aggressive representation is needed to defend against charges at the federal level. The Law Offices of John M. Lynch, LLC, offers experienced federal criminal defense for clients in St. Louis, St. Charles and surrounding communities in Missouri, Illinois and the nation. Our law firm has a proven record of success for cases involving serious federal charges.
Business News