Southern Indiana man bolts from courtroom before capture
Criminal Law
A man sentenced to 200 days in jail for a probation violation bolted from a southern Indiana courtroom and tried to escape before two shocks from a stun gun brought him down, police said.

Trevin Littlejohn, 35, of Columbus, faces a new charge of resisting law enforcement following the episode Monday.

After Littlejohn was read his sentence, he declared he would not go to jail and fled from the courtroom, using chairs to obstruct an officer in the court, said Sgt. Dane Duke of the Bartholomew County Sheriff's Department.

Littlejohn escaped the grasp of another officer and was shocked with a stun gun but kept going, fleeing down a flight of stairs before a second shock floored him, Duke said. Officers then placed him in handcuffs.

After being treated at a hospital, Littlejohn was lodged in the Bartholomew County Jail in Columbus.

Littlejohn's attorney J. Grant Tucker said he had no comment on the incident.
Related listings
Tech consultant Nima Momeni pleaded not guilty Thursday to a murder charge in the stabbing death of Cash App founder Bob Lee on the streets of San Francisco.San Francisco Superior Court Judge Victor Hwang ordered Momeni, 38, kept in jail without bail...

The Biden administration and a drug manufacturer asked the Supreme Court on Friday to preserve access to an abortion drug free from restrictions imposed by lower court rulings, while a legal fight continues.The Justice Department and Danco Laboratori...

Democrats on the Senate Judiciary Committee called on U.S. Supreme Court Chief Justice John Roberts on Monday to open an investigation into the undisclosed acceptance of luxury trips taken by Justice Clarence Thomas and his wife that were paid for by...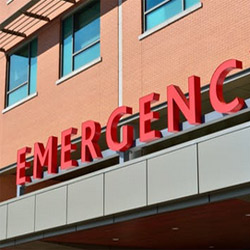 Nicholas C. Minshew - Minshew & Ahluwalia LLP
<Nicholas C. Minshew, Attorney at Law, concentrates his practice in the area of Family Law including divorce, separation, child support, child custody, alimony, division of property, separation agreements, domestic violence, prenuptial agreements, and child support enforcement & modification. Mr. Minshew provides legal services to clients in Washington, D.C., and throughout Maryland, including Montgomery County, Frederick County, and Prince George's County.

Mr. Minshew obtained his Juris Doctorate degree from the American University, Washington College of Law in 2000, where he worked as an editor for the Administrative Law Review. After receiving his law degree, Mr. Minshew worked as an attorney for the global law firm of Morgan, Lewis & Bockius LLP, and for Leonard Street & Deinard LLP representing companies in Federal proceedings. During that time, Mr. Minshew redirected his focus to provide legal services directly to individuals and families.
Business News