Suspect in fatal stabbing of Cash App founder pleads not guilty
Criminal Law
Tech consultant Nima Momeni pleaded not guilty Thursday to a murder charge in the stabbing death of Cash App founder Bob Lee on the streets of San Francisco.

San Francisco Superior Court Judge Victor Hwang ordered Momeni, 38, kept in jail without bail, saying he posed a public safety risk if released. Momeni, who appeared in an orange sweatshirt and pants, did not speak, and his attorney Paula Canny entered the plea on his behalf.

The case has drawn national attention, partly given Lee's status in the tech world. Lee was found with three stab wounds, including one to the heart, shortly after 2:30 a.m. April 4 and was taken to a hospital where he later died. He was found in the Rincon Hill neighborhood in downtown San Francisco, which has tech offices and condominiums but little activity in the early morning hours.

Lee, 43, created Cash App, a mobile payment service, and was the chief product officer of the cryptocurrency MobileCoin. He was mourned as a loving father of two who made friends wherever he went.

Prosecutors have not provided a motive but say Momeni stabbed Lee after a dispute related to Momeni's sister, who appeared in court Thursday alongside their mother.

Assistant District Attorney Omid Talai argued Thursday to detain Momeni without bail, saying that the defendant drove Lee to a secluded spot and used a knife that was part of a unique kitchen set belonging to his sister. Police recovered a knife with a 4-inch (10-centimeter) blade at the scene.

Talai said that analysis showed Momeni's DNA on the handle of the knife and Lee's DNA on the bloody blade and no evidence that Lee had touched the handle, contradicting Canny's claim of self-defense for her client.

But Canny said that Momeni did not drive Lee to a secluded spot with the aim of killing him. Instead, she said, Lee directed him to pull over after calling an Uber because the two had argued. The last time Momeni saw Lee, Canny said, Lee was standing upright and walking away.
Related listings
The Biden administration and a drug manufacturer asked the Supreme Court on Friday to preserve access to an abortion drug free from restrictions imposed by lower court rulings, while a legal fight continues.The Justice Department and Danco Laboratori...

Democrats on the Senate Judiciary Committee called on U.S. Supreme Court Chief Justice John Roberts on Monday to open an investigation into the undisclosed acceptance of luxury trips taken by Justice Clarence Thomas and his wife that were paid for by...

A National Presence with clients all over the country. For years, The Law Offices of John M. Lynch, LLC, has been committed to providing clients with the attentive service and the strong representation needed to resolve St. Louis, MO criminal defense...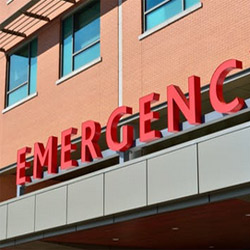 Nicholas C. Minshew - Minshew & Ahluwalia LLP
<Nicholas C. Minshew, Attorney at Law, concentrates his practice in the area of Family Law including divorce, separation, child support, child custody, alimony, division of property, separation agreements, domestic violence, prenuptial agreements, and child support enforcement & modification. Mr. Minshew provides legal services to clients in Washington, D.C., and throughout Maryland, including Montgomery County, Frederick County, and Prince George's County.

Mr. Minshew obtained his Juris Doctorate degree from the American University, Washington College of Law in 2000, where he worked as an editor for the Administrative Law Review. After receiving his law degree, Mr. Minshew worked as an attorney for the global law firm of Morgan, Lewis & Bockius LLP, and for Leonard Street & Deinard LLP representing companies in Federal proceedings. During that time, Mr. Minshew redirected his focus to provide legal services directly to individuals and families.
Business News