Wisconsin Supreme Court candidate defends blog posts
Court Watch
Conservative Wisconsin Supreme Court candidate Brian Hagedorn is defending blog posts he wrote more than a decade ago where he said a landmark gay rights court ruling could lead to legalized bestiality and labeled Planned Parenthood a "wicked organization."

Hagedorn spoke Monday about the blogs to conservative talk radio host John Muir on WTAQ-AM. He wrote the blogs while in law school in 2005 and 2006.

He is an evangelical Christian and says he can separate his personal opinion from the law. Hagedorn faces liberal-backed Wisconsin Supreme Court candidate Lisa Neubauer in the April 2 election.

Neubauer is chief judge on the state appeals court where Hagedorn is also a judge.

Neubauer campaign manager Tyler Hendricks says Hagedorn would bring a "personal, extreme and radical agenda to the Supreme Court."



Related listings
The outcome of a fight over a Louisiana law regulating abortion providers could signal whether a fortified conservative majority on the Supreme Court is willing to cut back on abortion rights.The high court is expected to decide in the next few days ...

The Illinois Supreme Court ruled Friday that a woman can sue Six Flags Great America for fingerprinting her child without telling her how the data would be used in violation of the state's biometric law, which privacy advocates consider to be the nat...

A lawyer for the family of an incapacitated Arizona woman who gave birth in a long-term care facility said she is not in a coma as previously reported.The Arizona Republic reported Friday that attorney John Micheaels said the 29-year-old woman has &l...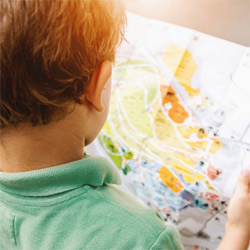 New York Commercial Litigation Law Firm - Woods Lonergan PLLC
Founded in 1993 by Managing Partner James F. Woods, Woods Lonergan PLLC has built a strong reputation as a resourceful and industrious firm that provides clients with clear, concise, and straightforward answers to their most challenging legal issues. Partner Lawrence R. Lonergan, who joined the firm in 2008, has been a friend and colleague to Mr. Woods for over 40 years and shares the same business philosophy. Woods Lonergan PLLC's collective experience and expertise enables the firm to expeditiously and effectively analyze the increasing challenges clients face in an evolving business and legal world, in many instances, avoiding unnecessary time and expense to our clients. Our mission is simple: provide cutting-edge expertise and sound advice in select areas of the law for corporate and business clients. We thrive on providing each client with personalized attention, forceful representation, and a collaborative team effort that embraces collective knowledge.
Business News