Court: Illinois mom can sue Six Flags for fingerprinting son
Court Watch
The Illinois Supreme Court ruled Friday that a woman can sue Six Flags Great America for fingerprinting her child without telling her how the data would be used in violation of the state's biometric law, which privacy advocates consider to be the nation's strongest biometric data safeguards.

Stacy Rosenbach sued the amusement park north of Chicago in 2016, about two years after her son was electronically fingerprinted while buying a season pass. He was 14 at the time.

The lawsuit alleges the park violated the Illinois Biometric Information Privacy Act, which requires businesses and other private entities to obtain consent from people before collecting or disclosing their biometric identifiers and to securely store biometric data they do collect. It also permits people to sue businesses they believe violated the act.

In its ruling for Six Flags, an appellate court determined in 2017 that Rosenbach never demonstrated a direct injury or adverse effect, such as stolen identity or a monetary loss.

The state Supreme Court, in overturning that decision, rejected the argument that individuals should have the right to sue if no real damage occurred after they handed over their biometric information. The court ruled that a violation of the law is damage enough.

"This is no mere 'technicality,'" as the appellate court suggested, Chief Justice Lloyd Karmeier wrote in the opinion. "The injury is real and significant."

Biometric data, fingerprints, facial and iris scans, are increasingly used in tagging photos on social media and recording employee arrivals at the workplace.

Illinois Chamber of Commerce President and CEO Todd Maisch said in a statement the ruling will hurt employers and the state economy. The organization has said that protecting consumers' data is important, but that the way the law is written places a burden on employers.

"We fear that today's decision will open the floodgates for future litigation at the expense of Illinois' commercial health," Maisch said.

Great America spokeswoman Tess Claussen declined to comment, citing the pending litigation.
Related listings
A lawyer for the family of an incapacitated Arizona woman who gave birth in a long-term care facility said she is not in a coma as previously reported.The Arizona Republic reported Friday that attorney John Micheaels said the 29-year-old woman has &l...

A federal attorney in South Texas said in court this week that during the ongoing partial government shutdown, he only has been allowed to work on cases related to President Donald Trump's proposed border wall.The Texas Civil Rights Project on ...

Guatemala's highest court issued a ruling Wednesday blocking President Jimmy Morales' decision to unilaterally end a U.N. anti-corruption commission.The commission, known by its Spanish initials as CICIG, has angered Morales by investigating him, his...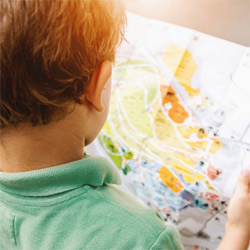 New York Commercial Litigation Law Firm - Woods Lonergan PLLC
Founded in 1993 by Managing Partner James F. Woods, Woods Lonergan PLLC has built a strong reputation as a resourceful and industrious firm that provides clients with clear, concise, and straightforward answers to their most challenging legal issues. Partner Lawrence R. Lonergan, who joined the firm in 2008, has been a friend and colleague to Mr. Woods for over 40 years and shares the same business philosophy. Woods Lonergan PLLC's collective experience and expertise enables the firm to expeditiously and effectively analyze the increasing challenges clients face in an evolving business and legal world, in many instances, avoiding unnecessary time and expense to our clients. Our mission is simple: provide cutting-edge expertise and sound advice in select areas of the law for corporate and business clients. We thrive on providing each client with personalized attention, forceful representation, and a collaborative team effort that embraces collective knowledge.
Business News