US urges UN court to toss out Iranian case on frozen assets
Court Watch
The U.S. on Monday urged the United Nations' highest court to toss out a case filed by Iran that seeks to recover around $2 billion worth of frozen

assets the U.S. Supreme Court awarded to victims of a 1983 bombing in Lebanon and other attacks linked to Iran.

The case at the International Court of Justice is based on a bilateral treaty that the Trump administration terminated last week. Despite that, the

United States sent a large legal delegation to the court's headquarters in The Hague to present their objections to the case, which Tehran filed in

2016.

U.S. State Department lawyer Richard Visek told the 15-judge panel that U.S. objections to the court's jurisdiction and admissibility "provide a clear

basis for ruling that this case should not proceed to the merits."

Visek said the case is based on "malicious conduct" by Iran, a country Washington has long classified as a state sponsor of terrorism around the

world. Iran denies that charge.

"At the outset we should be clear as to what this case is about," Visek said. "The actions at the root of this case center on Iran's support for

international terrorism and its complaints about the U.S. legal framework that allows victims of that terrorism to hold Iran accountable to judicial

proceedings and receive compensation for their tragic losses."

The attack at the heart of the case was a suicide truck bombing of a U.S. marine barracks in Beirut in October 1983 that killed 241 military personnel

and wounded many more. A U.S. court ruled that the attack was carried out by an Iranian agent supported by the Hezbollah militant group.

In 2016, the U.S. Supreme Court ordered some $2 billion in assets of Iran's state bank that had been frozen in the United States to be paid as

compensation to relatives of victims of attacks including the Beirut bombing.

"Iran's effort to secure relief from the court in this case - to in effect deny terrorism victims justice - is wholly unfounded and its application should

be rejected in its entirety as inadmissible," Visek told judges, saying that the dispute did not fall into the 1955 Treaty of Amity cited by Tehran as

the basis for the court's jurisdiction.
Related listings
France's top court is ruling Wednesday in a case that may require some 1,700 women around the world to pay back compensation they received over rupture-prone breast implants.The decision is the latest in a years-long legal drama that has potential im...

A Supreme Court with a new conservative majority takes the bench as Brett Kavanaugh, narrowly confirmed after a bitter Senate battle, joins his new colleagues to hear his first arguments as a justice.Kavanaugh will emerge Tuesday morning from behind ...

The first West Virginia Supreme Court justice to go on trial in an impeachment scandal is looking forward to explaining her decisions since taking office.Justice Beth Walker's trial is set to start Monday in the state Senate. Senators are serving as ...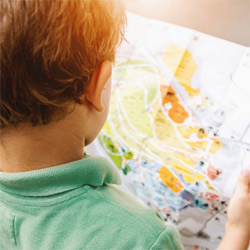 New York Commercial Litigation Law Firm - Woods Lonergan PLLC
Founded in 1993 by Managing Partner James F. Woods, Woods Lonergan PLLC has built a strong reputation as a resourceful and industrious firm that provides clients with clear, concise, and straightforward answers to their most challenging legal issues. Partner Lawrence R. Lonergan, who joined the firm in 2008, has been a friend and colleague to Mr. Woods for over 40 years and shares the same business philosophy. Woods Lonergan PLLC's collective experience and expertise enables the firm to expeditiously and effectively analyze the increasing challenges clients face in an evolving business and legal world, in many instances, avoiding unnecessary time and expense to our clients. Our mission is simple: provide cutting-edge expertise and sound advice in select areas of the law for corporate and business clients. We thrive on providing each client with personalized attention, forceful representation, and a collaborative team effort that embraces collective knowledge.
Business News