Kavanaugh to hear his 1st arguments as Supreme Court justice
Court Watch
A Supreme Court with a new conservative majority takes the bench as Brett Kavanaugh, narrowly confirmed after a bitter Senate battle, joins his new colleagues to hear his first arguments as a justice.

Kavanaugh will emerge Tuesday morning from behind the courtroom's red velvet curtains and take his seat alongside his eight colleagues. It will be a moment that conservatives have dreamed of for decades, with five solidly conservative justices on the bench.

Kavanaugh's predecessor, Justice Anthony Kennedy, who retired in June, was a more moderate conservative and sometimes sided with the court's four liberal justices. Kavanaugh, in contrast, is expected to be a more decidedly conservative vote, tilting the court right for decades and leaving Chief Justice John Roberts as the justice closest to the ideological middle.

With justices seated by seniority, President Donald Trump's two appointees will flank the Supreme Court bench, Justice Neil Gorsuch at one end and Kavanaugh at the other. Court watchers will be looking to see whether the new justice asks questions at arguments and, if so, what he asks. There will also be those looking for any lingering signs of Kavanaugh's heated, partisan confirmation fight. But the justices, who often highlight their efforts to work together as a collegial body, are likely to focus on the cases before them.

Republicans had hoped to confirm Kavanaugh in time for him to join the court on Oct. 1, the start of the new term. Instead, the former D.C. Circuit judge missed the first week of arguments as the Senate considered an allegation that he had sexually assaulted a woman in high school, an allegation he adamantly denied.

Kavanaugh was confirmed 50-48 Saturday, the closest vote to confirm a justice since 1881, and has had a busy three days since then. On Saturday evening, Kavanaugh took his oaths of office in a private ceremony at the Supreme Court while protesters chanted outside the court building.
Related listings
France's top court is ruling Wednesday in a case that may require some 1,700 women around the world to pay back compensation they received over rupture-prone breast implants.The decision is the latest in a years-long legal drama that has potential im...

The first West Virginia Supreme Court justice to go on trial in an impeachment scandal is looking forward to explaining her decisions since taking office.Justice Beth Walker's trial is set to start Monday in the state Senate. Senators are serving as ...

The Supreme Court is refusing to hear an appeal from a California billionaire who doesn't want to open a road on his property so that the public can access a beach.The justices said Monday that they will not take up Vinod Khosla's appeal of a Califor...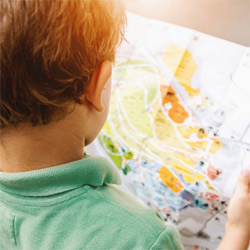 New York Commercial Litigation Law Firm - Woods Lonergan PLLC
Founded in 1993 by Managing Partner James F. Woods, Woods Lonergan PLLC has built a strong reputation as a resourceful and industrious firm that provides clients with clear, concise, and straightforward answers to their most challenging legal issues. Partner Lawrence R. Lonergan, who joined the firm in 2008, has been a friend and colleague to Mr. Woods for over 40 years and shares the same business philosophy. Woods Lonergan PLLC's collective experience and expertise enables the firm to expeditiously and effectively analyze the increasing challenges clients face in an evolving business and legal world, in many instances, avoiding unnecessary time and expense to our clients. Our mission is simple: provide cutting-edge expertise and sound advice in select areas of the law for corporate and business clients. We thrive on providing each client with personalized attention, forceful representation, and a collaborative team effort that embraces collective knowledge.
Business News