Unions in court over laws limiting Wisconsin governor, AG
Court Watch
Laws passed by the Republican-controlled Wisconsin Legislature during a lame-duck session in December that weakened powers of the Democratic governor and attorney general were back before a circuit judge Monday, less than a week after another judge struck them down as unconstitutional.

Republicans appealed last week's ruling, and the state appeals court could rule as soon as Monday on that request to immediately reinstate the laws and put last week's ruling on hold.

Gov. Tony Evers moved quickly after last week's order to rescind 82 of former Republican Gov. Scott Walker's appointments that the state Senate confirmed during the lame-duck session. And Attorney General Josh Kaul, at Evers' order, moved to withdraw Wisconsin from a multi-state lawsuit seeking repeal of the Affordable Health Care Act, a power taken away from him during the lame-duck session.

The judge last week ruled that the laws were illegally passed because the type of session lawmakers used to meet in December was unconstitutional. Republicans called themselves into "extraordinary session" to pass the bills, but Dane County Circuit Judge Richard Niess said there was no basis in state law to call such sessions.

The attorney for Republican lawmakers, Misha Tseytlin, argued that the ruling jeopardizes the validity of thousands of other laws passed during extraordinary sessions.

That case was brought by the League of Women Voters and other groups.

The lawsuit being heard Monday was filed by a coalition of five unions. They argue that the laws violate the state constitution's separation of powers doctrine because they take power from the executive branch and transfer them to the Legislature.

Republicans counter that the laws are constitutional and ensure a proper balance of power between the executive and legislative branches.

The case is being heard by Dane County Circuit Judge Frank Remington. The judge held oral arguments on Monday, beginning the proceedings by informing all the parties that he's already drafted a written decision but wanted clarifications. He blocked off the entire day for the hearing.
Related listings
Three decades ago, Lori Ann Bourgeois was guarding fighter jets at an air base. After her discharge, she fell into drug addiction. She wound up living on the streets and was arrested for possession of methamphetamine.But on a recent day, the former A...

Dominion Energy said Tuesday it will ask the U.S. Supreme Court to hear its appeal after a lower court refused to reconsider a ruling tossing out a permit that would have allowed the Atlantic Coast Pipeline to cross two national forests, including pa...

The Supreme Court said Wednesday that the state of West Virginia unlawfully discriminated against a retired U.S. marshal when it excluded him from a more generous tax break given to onetime state law enforcement officers.The court ruled unanimously f...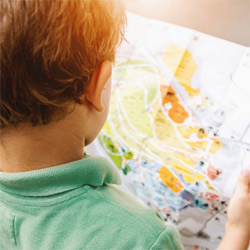 New York Commercial Litigation Law Firm - Woods Lonergan PLLC
Founded in 1993 by Managing Partner James F. Woods, Woods Lonergan PLLC has built a strong reputation as a resourceful and industrious firm that provides clients with clear, concise, and straightforward answers to their most challenging legal issues. Partner Lawrence R. Lonergan, who joined the firm in 2008, has been a friend and colleague to Mr. Woods for over 40 years and shares the same business philosophy. Woods Lonergan PLLC's collective experience and expertise enables the firm to expeditiously and effectively analyze the increasing challenges clients face in an evolving business and legal world, in many instances, avoiding unnecessary time and expense to our clients. Our mission is simple: provide cutting-edge expertise and sound advice in select areas of the law for corporate and business clients. We thrive on providing each client with personalized attention, forceful representation, and a collaborative team effort that embraces collective knowledge.
Business News