Palestinians reject offer to delay their Jerusalem eviction
Court Watch
Palestinian families on Tuesday rejected an offer that would have delayed their eviction by Jewish settlers in a tense Jerusalem neighborhood, where protests and clashes helped ignite the 11-day Gaza war in May.

The four families in the Sheikh Jarrah neighborhood near the Old City said their decision springs from "our belief in the justice of our cause and our right to our homes and our homeland." They said that rather than submit to an "unjust agreement" they would rely on the "Palestinian street" to raise international awareness of their plight.

The proposal floated by Israel's Supreme Court last month would have made them "protected tenants," blocking any eviction and demolition order for at least the next 15 years, according to Ir Amim, an Israeli rights group that closely follows developments in the city.

The families would have been able to continue arguing their case in Israeli courts. But it would have forced them to at least temporarily attest to the settlers' ownership of the properties, which could weaken the families' case going forward, and pay rent to the settlers.

The four families are among dozens in Jerusalem who are threatened with eviction by Jewish settler organizations in several cases that have been working their way through the Israeli court system for decades.

The settlers are making use of an Israeli law that allows them to claim properties that were owned by Jews prior to the 1948 war surrounding Israel's creation. Palestinians who lost homes, properties and lands in the same conflict do not have the right to recover them.

There was no immediate comment from the settlers, but Jerusalem Deputy Mayor Arieh King, a staunch supporter, said they had accepted the offer.
Related listings
The U.S. Senate Judiciary Committee is considering President Joe Biden's nomination of a Vermont judge who played a role in the state's passage of the first-in-the-nation civil unions law, a forerunner of same-sex marriage, to become the ...

The Idaho Supreme Court has rejected a new law designed to make it harder for voters to get initiatives on the ballot, saying the legislation was so restrictive that it violated a fundamental right under the state's constitution. The ruling iss...

A federal judge is refusing landlords' request to put the Biden administration's new eviction moratorium on hold, though she made clear she thinks it's illegal. U.S. District Judge Dabney Friedrich on Friday said her "hands ar...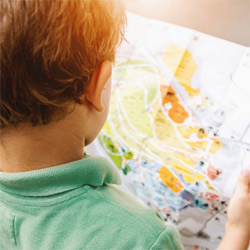 St. Louis Missouri Criminal Defense Lawyer
A National Presence with clients all over the country. For years, The Law Offices of John M. Lynch, LLC, has been committed to providing clients with the attentive service and the strong representation needed to resolve complex criminal defense, personal injury and general litigation issues. And we have achieved and unparalleled level of success. Our St. Louis trial lawyers aggressively defend state and federal cases involving drug crimes, white collar crimes, violent crimes, DWI and other crimes in the St. Louis area and beyond. As our motto states, YOUR SOLUTION BEGINS WITH US. Call us today for your free consulation!"

Any federal crime allegation or arrest can change your life. The consequences for a conviction are severe, including the possibility of fines, property forfeiture, prison time and other punishments. Aggressive representation is needed to defend against charges at the federal level. The Law Offices of John M. Lynch, LLC, offers experienced federal criminal defense for clients in St. Louis, St. Charles and surrounding communities in Missouri, Illinois and the nation. Our law firm has a proven record of success for cases involving serious federal charges.