1st female LGBT federal appeals court nominee to get hearing
Court Watch
The U.S. Senate Judiciary Committee is considering President Joe Biden's nomination of a Vermont judge who played a role in the state's passage of the first-in-the-nation civil unions law, a forerunner of same-sex marriage, to become the first openly LGBT woman to serve on any federal circuit court.

At the start of the Tuesday hearing, Democratic U.S. Sen. Patrick Leahy, of Vermont, called the nomination of Beth Robinson, an associate justice on the Vermont Supreme Court, to the U.S. Court of Appeals for the 2nd Circuit "truly historic." The court's territory includes Connecticut, New York and Vermont.

"She's been hailed as a tireless champion for equal rights and equal justice in the mode of the late justice Ruth Bader Ginsburg," Leahy said as he introduced Robinson. "It's no exaggeration to say that Beth helped Vermont and America more fully realizing the meaning of equality under the law."

Robinson helped argue the case that led to Vermont's 2000 civil unions law. She has served on the Vermont Supreme Court since 2011.

She "has built a reputation for her impartiality, and fair application of the law," said Sen. Bernie Sanders, of Vermont, in his introduction. "She treats people with respect and compassion and she understands the duty of the court to provide equitable justice."

Robinson told the committee that she would be honored to continue her work promoting the rule of law as a judge on the 2nd circuit.
Related listings
The Idaho Supreme Court has rejected a new law designed to make it harder for voters to get initiatives on the ballot, saying the legislation was so restrictive that it violated a fundamental right under the state's constitution. The ruling iss...

A federal judge is refusing landlords' request to put the Biden administration's new eviction moratorium on hold, though she made clear she thinks it's illegal. U.S. District Judge Dabney Friedrich on Friday said her "hands ar...

A federal appeals court has dismissed a judge's ruling that threw out Gov. Tom Wolf's sweeping COVID-19 restrictions, saying the issue is now moot because statewide mitigation measures have expired and Pennsylvania voters have since const...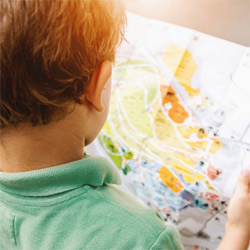 St. Louis Missouri Criminal Defense Lawyer
A National Presence with clients all over the country. For years, The Law Offices of John M. Lynch, LLC, has been committed to providing clients with the attentive service and the strong representation needed to resolve complex criminal defense, personal injury and general litigation issues. And we have achieved and unparalleled level of success. Our St. Louis trial lawyers aggressively defend state and federal cases involving drug crimes, white collar crimes, violent crimes, DWI and other crimes in the St. Louis area and beyond. As our motto states, YOUR SOLUTION BEGINS WITH US. Call us today for your free consulation!"

Any federal crime allegation or arrest can change your life. The consequences for a conviction are severe, including the possibility of fines, property forfeiture, prison time and other punishments. Aggressive representation is needed to defend against charges at the federal level. The Law Offices of John M. Lynch, LLC, offers experienced federal criminal defense for clients in St. Louis, St. Charles and surrounding communities in Missouri, Illinois and the nation. Our law firm has a proven record of success for cases involving serious federal charges.
Business News