1st female LGBT federal appeals court nominee to get hearing
Court Watch
The U.S. Senate Judiciary Committee is considering President Joe Biden's nomination of a Vermont judge who played a role in the state's passage of the first-in-the-nation civil unions law, a forerunner of same-sex marriage, to become the first openly LGBT woman to serve on any federal circuit court.

At the start of the Tuesday hearing, Democratic U.S. Sen. Patrick Leahy, of Vermont, called the nomination of Beth Robinson, an associate justice on the Vermont Supreme Court, to the U.S. Court of Appeals for the 2nd Circuit "truly historic." The court's territory includes Connecticut, New York and Vermont.

"She's been hailed as a tireless champion for equal rights and equal justice in the mode of the late justice Ruth Bader Ginsburg," Leahy said as he introduced Robinson. "It's no exaggeration to say that Beth helped Vermont and America more fully realizing the meaning of equality under the law."

Robinson helped argue the case that led to Vermont's 2000 civil unions law. She has served on the Vermont Supreme Court since 2011.

She "has built a reputation for her impartiality, and fair application of the law," said Sen. Bernie Sanders, of Vermont, in his introduction. "She treats people with respect and compassion and she understands the duty of the court to provide equitable justice."

Robinson told the committee that she would be honored to continue her work promoting the rule of law as a judge on the 2nd circuit.
Related listings
The Idaho Supreme Court has rejected a new law designed to make it harder for voters to get initiatives on the ballot, saying the legislation was so restrictive that it violated a fundamental right under the state's constitution. The ruling iss...

A federal judge is refusing landlords' request to put the Biden administration's new eviction moratorium on hold, though she made clear she thinks it's illegal. U.S. District Judge Dabney Friedrich on Friday said her "hands ar...

A federal appeals court has dismissed a judge's ruling that threw out Gov. Tom Wolf's sweeping COVID-19 restrictions, saying the issue is now moot because statewide mitigation measures have expired and Pennsylvania voters have since const...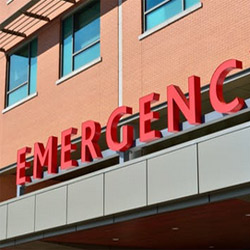 Chicago Firm Covers Bankruptcy in the Wake of COVID-19
The COVID-19 pandemic has damaged the economy, leaving many families and business owners worried about how they will pay for even the most basic expenses. In the midst of this crisis, you might be considering filing for bankruptcy or wondering how COVID-19 will affect an existing bankruptcy filing. No matter your situation, Chicago Bankruptcy Law Firm of Daniel J. Winter is here to help give you the answers and assistance that you need. We are more than happy to explain to anyone in financial distress exactly what their options are. We offer the "Touchless Bankruptcy" so you don't have to leave your home to consult with us!

We can help you make sense of your student loans, at each step of the process. We can guide you and give you options that the lenders don't tell you about. From choosing a school for your child, planning to try to minimize the debt, to selecting the types of loans from what is available, to helping with repayment plans, we can help you manage all parts of the college financial process. We can also help when student loans spin out of control.
Business News