Justices side with doctors convicted in pain pill schemes
Court Watch
The Supreme Court on Monday ruled for doctors who face criminal charges for overprescribing powerful pain medication in a case arising from the opioid addiction crisis.

Justice Stephen Breyer wrote for the court that prosecutors must prove that doctors knew they were illegally prescribing powerful pain drugs in violation of the federal Controlled Substances Act.

The ruling came as the U.S. has been seeing record numbers of drug overdose deaths, many from the highly lethal opioid fentanyl.

Evaluating the convictions of two doctors who are each facing more than two decades in prison, the justices ruled on a subject on which advocates for patients and doctors had urged the court to distinguish between criminal behavior and medical errors made in good faith.

It did so in the ruling. Prosecutors, Breyer wrote, "must prove beyond a reasonable doubt that the defendant knowingly or intentionally acted in an unauthorized manner." The justices ruled unanimously for the doctors, though only six endorsed Breyer's standard for conviction.

Fear of aggressive prosecution already has led doctors to avoid prescribing opioids "against their best medical judgment," the National Pain Advocacy Center told the court in a written filing.

But the justices did not throw out the convictions of two doctors whose appeal was heard in February. Instead, it ordered federal appeals courts to take a new look at their cases.


Related listings
The Indiana Supreme Court on Friday threw out a law that gave state legislators increased power to intervene during public health emergencies, agreeing with arguments from Republican Gov. Eric Holcomb that the move violated the state constitution.The...

A federal appeals court has upheld part of a 2020 Connecticut police accountability law that allows public disclosure of state trooper personnel files and internal investigations. The 2nd U.S. Circuit Court of Appeals in New York on Thursday rejected...

A federal appeals court on Thursday upheld a judge's ruling overturning a federal agency's approval of Toronto-based Hudbay Minerals Inc.'s plan for a new open-pit copper mine in southeastern Arizona.The 9th U.S. Circuit Court of Ap...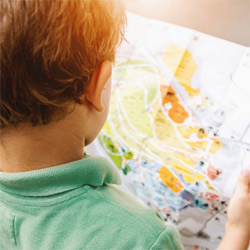 St. Louis Missouri Criminal Defense Lawyer
A National Presence with clients all over the country. For years, The Law Offices of John M. Lynch, LLC, has been committed to providing clients with the attentive service and the strong representation needed to resolve complex criminal defense, personal injury and general litigation issues. And we have achieved and unparalleled level of success. Our St. Louis trial lawyers aggressively defend state and federal cases involving drug crimes, white collar crimes, violent crimes, DWI and other crimes in the St. Louis area and beyond. As our motto states, YOUR SOLUTION BEGINS WITH US. Call us today for your free consulation!"

Any federal crime allegation or arrest can change your life. The consequences for a conviction are severe, including the possibility of fines, property forfeiture, prison time and other punishments. Aggressive representation is needed to defend against charges at the federal level. The Law Offices of John M. Lynch, LLC, offers experienced federal criminal defense for clients in St. Louis, St. Charles and surrounding communities in Missouri, Illinois and the nation. Our law firm has a proven record of success for cases involving serious federal charges.
Business News