Appellate court rules against mine company's Arizona project
Court Watch
A federal appeals court on Thursday upheld a judge's ruling overturning a federal agency's approval of Toronto-based Hudbay Minerals Inc.'s plan for a new open-pit copper mine in southeastern Arizona.

The 9th U.S. Circuit Court of Appeals agreed that the U.S. Forest Service's approval of a permit for the Rosemont Mine project in a valley on the eastern flank of the Santa Rita Mountains near Tucson went beyond what is allowed under a federal mining law.

The appellate court cited the planned use of Coronado National Forest land for long-term storage of waste rock, not actual mining, and the lack of valuable minerals on that property.

Hudbay Minerals officials said in a statement Thursday they were reviewing the ruling and would continue to pursue alternative plans for mining part of the Rosemont copper deposit on nearby private lands.

A coalition of environmental and tribal groups challenging the mining hailed the appellate court's decision, the latest in a series of legal obstacles to the project.

"This momentous decision makes it clear that Hudbay's plan to destroy the beautiful Rosemont Valley is not only a terrible idea, it's illegal," said Allison Melton, an attorney at the Center for Biological Diversity.

Hudbay has another mine project in the works on the western flank of the Santa Ritas.
Related listings
Environmental groups are renewing efforts to stop exploratory drilling by a Canadian mining company hoping to build a gold mine in Idaho west of Yellowstone National Park.The Idaho Conservation League and Greater Yellowstone Coalition, in documents f...

Attorney General Derek Schmidt is asking a Wyandotte County judge to dismiss two lawsuits filed over new Kansas congressional district lines enacted by Republican lawmakers. Schmidt's request Monday came three days after the Kansas Supreme Cour...

Gangs inside a Mississippi jail often determine whether other inmates receive meals, a court-appointed monitor testified in a federal court hearing. Elizabeth Simpson testified Tuesday that staffing shortages are so severe at Hinds County's Ray...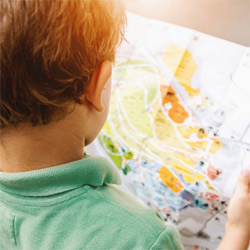 St. Louis Missouri Criminal Defense Lawyer
A National Presence with clients all over the country. For years, The Law Offices of John M. Lynch, LLC, has been committed to providing clients with the attentive service and the strong representation needed to resolve complex criminal defense, personal injury and general litigation issues. And we have achieved and unparalleled level of success. Our St. Louis trial lawyers aggressively defend state and federal cases involving drug crimes, white collar crimes, violent crimes, DWI and other crimes in the St. Louis area and beyond. As our motto states, YOUR SOLUTION BEGINS WITH US. Call us today for your free consulation!"

Any federal crime allegation or arrest can change your life. The consequences for a conviction are severe, including the possibility of fines, property forfeiture, prison time and other punishments. Aggressive representation is needed to defend against charges at the federal level. The Law Offices of John M. Lynch, LLC, offers experienced federal criminal defense for clients in St. Louis, St. Charles and surrounding communities in Missouri, Illinois and the nation. Our law firm has a proven record of success for cases involving serious federal charges.
Business News