Judge files order against lawyer with ties to Southern group
Court Watch
An attorney who previously led the North Carolina chapter of a group that advocates for Southern secession has been ordered not to handle clients' money.

A Wake County judge filed an order that prohibits Harold Ray Crews of Walkertown from accepting or disbursing client funds. The order signed Monday says the North Carolina State Bar received information that Crews had mishandled money entrusted to him.

It also says that Crews wants to cooperate and won't appeal the order. As recently as 2017, Crews was chairman of the state chapter of the Alabama-based League of the South, which advocates for Southern secession.

After a violent white nationalist rally in Charlottesville, Virginia, Crews sought charges against DeAndre Harris, a black man who was severely beaten during the rally. A judge acquitted Harris.
Related listings
The Dutch Supreme Court upheld Friday a lower court's ruling that the Netherlands is partially liable in the deaths of some 350 Muslim men who were murdered by Bosnian Serb forces during the 1995 Srebrenica massacre.The Netherlands' highe...

In a surprising move, the Supreme Court on Thursday kept the Trump administration from adding a citizenship question to the 2020 census for now, and the question's opponents say there's no time to revisit the issue before next week'...

Dutch prosecutors said Monday they have a "strong indication" that a man accused of fatally shooting four passengers on a tram in the central city of Utrecht in March had a "terrorist motive."In a written statement following a...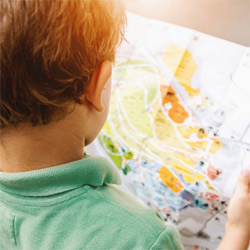 New York Commercial Litigation Law Firm - Woods Lonergan PLLC
Founded in 1993 by Managing Partner James F. Woods, Woods Lonergan PLLC has built a strong reputation as a resourceful and industrious firm that provides clients with clear, concise, and straightforward answers to their most challenging legal issues. Partner Lawrence R. Lonergan, who joined the firm in 2008, has been a friend and colleague to Mr. Woods for over 40 years and shares the same business philosophy. Woods Lonergan PLLC's collective experience and expertise enables the firm to expeditiously and effectively analyze the increasing challenges clients face in an evolving business and legal world, in many instances, avoiding unnecessary time and expense to our clients. Our mission is simple: provide cutting-edge expertise and sound advice in select areas of the law for corporate and business clients. We thrive on providing each client with personalized attention, forceful representation, and a collaborative team effort that embraces collective knowledge.
Business News