Italy frees man convicted of 2007 murder of Meredith Kercher
Court Watch
The only person convicted in the 2007 murder of British student Meredith Kercher was freed Tuesday after serving most of his 16-year prison sentence, his lawyer said.

Attorney Fabrizio Ballarini said Rudy Guede's planned Jan. 4 release had been moved up a few weeks by a judge and he was freed on Tuesday. He will continue to work in the library at the Viterbo-based Center for Criminology Studies, Ballarini said in an email.

Guede had already been granted permission to leave prison during the day to work at the center while he served his sentence for the 2007 murder of 21-year-old Kercher.

The case in the university city of Perugia gained international notoriety after Kercher's American roommate, Amanda Knox, and Knox's then-boyfriend were placed under suspicion. Both were initially convicted, but Italy's highest court threw out the convictions in 2015 after a series of flip-flop decisions.

Guede was originally convicted in a fast-track trial procedure. He has denied killing Kercher.
Related listings
After rejecting a half-billion-dollar settlement, Washington Attorney General Bob Ferguson on Monday took the state's case against the nation's three biggest drug distributors to trial, saying they must be held accountable for their role ...

Judges have delayed the state and federal trials of a mother and son charged in one of Mississippi's largest public corruption cases. State Auditor Shad White has said Nancy New and Zachary New were responsible for misspending millions of dolla...

Palestinian families on Tuesday rejected an offer that would have delayed their eviction by Jewish settlers in a tense Jerusalem neighborhood, where protests and clashes helped ignite the 11-day Gaza war in May. The four families in the Sheikh Jarrah...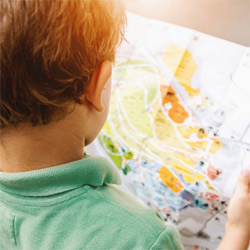 St. Louis Missouri Criminal Defense Lawyer
A National Presence with clients all over the country. For years, The Law Offices of John M. Lynch, LLC, has been committed to providing clients with the attentive service and the strong representation needed to resolve complex criminal defense, personal injury and general litigation issues. And we have achieved and unparalleled level of success. Our St. Louis trial lawyers aggressively defend state and federal cases involving drug crimes, white collar crimes, violent crimes, DWI and other crimes in the St. Louis area and beyond. As our motto states, YOUR SOLUTION BEGINS WITH US. Call us today for your free consulation!"

Any federal crime allegation or arrest can change your life. The consequences for a conviction are severe, including the possibility of fines, property forfeiture, prison time and other punishments. Aggressive representation is needed to defend against charges at the federal level. The Law Offices of John M. Lynch, LLC, offers experienced federal criminal defense for clients in St. Louis, St. Charles and surrounding communities in Missouri, Illinois and the nation. Our law firm has a proven record of success for cases involving serious federal charges.
Business News