US presses ahead with border wall in court despite shutdown
Court Watch
A federal attorney in South Texas said in court this week that during the ongoing partial government shutdown, he only has been allowed to work on cases related to President Donald Trump's proposed border wall.

The Texas Civil Rights Project on Thursday released a transcript of a Tuesday hearing in a case where the U.S. government has sued a local landowner for her property along the U.S.-Mexico border. Many other civil cases have been delayed during the shutdown, which was triggered by Trump's demand for $5.7 billion to build a wall.

According to the transcript, U.S. District Judge Micaela Alvarez noted that government attorneys working on border wall cases have not been furloughed despite the shutdown.

The prosecutor, Eric Paxton Warner, responded, "This is all I'm allowed to work on, Your Honor."

Warner and a spokeswoman for the local U.S. attorney's office did not return messages. A spokesman for the Department of Justice says each U.S. attorney had the authority to determine which civil cases should move forward or be delayed, but that civil cases would be delayed "to the extent this can be done without compromising to a significant degree the safety of human life or the protection of property."

U.S. Customs and Border Protection said last year that it planned to start building in February. But unlike on other parts of the border, most border land in South Texas is owned privately. That requires the government to seize it through eminent domain, suing private landowners in cases that can take months or years. Some landowners who would be affected have already vowed to fight the government in court.

Efren Olivares, a lawyer for the Texas Civil Rights Project, accused the government of being "fixated" on a border wall at the expense of other matters.

"As someone who is also handling family reunification cases in which government lawyers are telling us they can't do anything to help us because of the government shutdown, it's extremely upsetting and frustrating," he said.

The case that led to Tuesday's hearing was opened 11 years ago, during the last major effort to build border barriers under the Secure Fence Act. It involves a chunk of land in Los Ebanos, a town of roughly 300 people situated along a bend in the Rio Grande, the river separating the U.S. and Mexico in Texas.
Related listings
A lawyer for the family of an incapacitated Arizona woman who gave birth in a long-term care facility said she is not in a coma as previously reported.The Arizona Republic reported Friday that attorney John Micheaels said the 29-year-old woman has &l...

Guatemala's highest court issued a ruling Wednesday blocking President Jimmy Morales' decision to unilaterally end a U.N. anti-corruption commission.The commission, known by its Spanish initials as CICIG, has angered Morales by investigating him, his...

The Supreme Court began its term with the tumultuous confirmation of Justice Brett Kavanaugh, followed by a studied avoidance of drama on the high court bench — especially anything that would divide the five conservatives and four liberals.The ...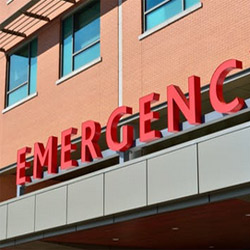 New Rochelle, New York Personal Injury Lawyers
If you or a loved one has been injured in an accident, contact Kommer, Bave & Ollman, LLP, in New Rochelle, New York, immediately. We can answer all your questions and work with you to determine if you have the grounds for a personal injury lawsuit. The attorneys at our firm are determined to resolve even the most difficult of cases. We will work closely with you to determine the best course of action to get your claim or case resolved in the most efficient way possible. We will fight for your right to compensation! No one should have to suffer a financial burden from the result of another person's carelessness. The attorneys at Kommer, Bave & Ollman, LLP will aggressively fight to ensure that justice is served on your behalf.
Business News