Australian highest court to rule on Cardinal's appeal later
Court Watch
Australia's highest court on Thursday said it will deliver a verdict at a later date on whether to overturn the convictions of the most senior Catholic to be found guilty of child sex abuse.

Cardinal George Pell's lawyer, Bret Walker, told the High Court that if it found a lower court had made a mistake in upholding Pell's convictions, he should be acquitted.

Prosecutor Kerri Judd told the seven judges that if there were a mistake, they should send the case back to the Victoria state Court of Appeal to hear it again.

Otherwise, the High Court should hear more evidence and decide itself whether the convictions against Pope Francis' former finance minister should stand, Judd said.

Pell is one year into a six-year sentence after being convicted of molesting two 13-year-old choirboys in Melbourne's St. Patrick's Cathedral while he was the city's archbishop in the late 1990s.

The 78-year-old cleric's two-day hearing that ended on Thursday could be his last chance of clearing his name.

Pell was largely convicted on the testimony of one of the choirboys, now in his 30s with a young family.

He first went to police in 2015 after the second victim died of a heroin overdose at the age of 31. Neither can be identified under state law.

Judd told the court on Thursday that the surviving victim's detailed knowledge of the layout of the priests' sacristy supported his accusation that the boys were molested there.
Related listings
The Supreme Court agreed Monday to decide a lawsuit that threatens the Obama-era health care law, but the decision is not likely until after the 2020 election.The court said it would hear an appeal by 20 mainly Democratic states of a lower-court ruli...

For a Supreme Court that says it has an allergy to politics, the next few months might require a lot of tissues.The court is poised to issue campaign-season decisions in the full bloom of spring in cases dealing with President Donald Trump's ta...

A Missouri man at the heart of a state Supreme Court case that overturned what critics called modern-day debtors' prisons is back in jail and suing the local officials who put him there. Warrensburg resident George Richey, 65, is one of two Mis...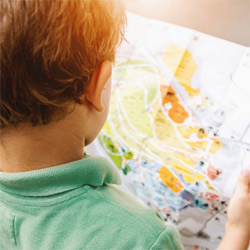 New York Commercial Litigation Law Firm - Woods Lonergan PLLC
Founded in 1993 by Managing Partner James F. Woods, Woods Lonergan PLLC has built a strong reputation as a resourceful and industrious firm that provides clients with clear, concise, and straightforward answers to their most challenging legal issues. Partner Lawrence R. Lonergan, who joined the firm in 2008, has been a friend and colleague to Mr. Woods for over 40 years and shares the same business philosophy. Woods Lonergan PLLC's collective experience and expertise enables the firm to expeditiously and effectively analyze the increasing challenges clients face in an evolving business and legal world, in many instances, avoiding unnecessary time and expense to our clients. Our mission is simple: provide cutting-edge expertise and sound advice in select areas of the law for corporate and business clients. We thrive on providing each client with personalized attention, forceful representation, and a collaborative team effort that embraces collective knowledge.
Business News