Supreme Court will decide fate of Obama health care law
Court Watch
The Supreme Court agreed Monday to decide a lawsuit that threatens the Obama-era health care law, but the decision is not likely until after the 2020 election.

The court said it would hear an appeal by 20 mainly Democratic states of a lower-court ruling that declared part of the statute unconstitutional and cast a cloud over the rest.

Defenders of the Affordable Care Act argued that the issues raised by the case are too important to let the litigation drag on for months or years in lower courts and that the 5th U.S. Circuit Court of Appeals in New Orleans erred when it struck down the health law's now toothless requirement that Americans have health insurance.

The case will be the third major Supreme Court battle over the law popularly known as Obamacare since its passage in 2010. The court has twice upheld the heart of the law, with Chief Justice John Roberts memorably siding with the court's liberals in 2012, amid President Barack Obama's reelection campaign.

The Trump administration supports the total repeal of the law, including its provisions that prohibit insurance companies from discriminating against people with existing health ailments.
Related listings
For a Supreme Court that says it has an allergy to politics, the next few months might require a lot of tissues.The court is poised to issue campaign-season decisions in the full bloom of spring in cases dealing with President Donald Trump's ta...

A Missouri man at the heart of a state Supreme Court case that overturned what critics called modern-day debtors' prisons is back in jail and suing the local officials who put him there. Warrensburg resident George Richey, 65, is one of two Mis...

A 1978 law giving preference to Native American families in foster care and adoption proceedings involving American Indian children was getting a second look Wednesday from a federal appeals court in New Orleans.A three-judge panel of the 5th Circuit...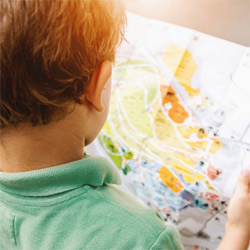 New York Commercial Litigation Law Firm - Woods Lonergan PLLC
Founded in 1993 by Managing Partner James F. Woods, Woods Lonergan PLLC has built a strong reputation as a resourceful and industrious firm that provides clients with clear, concise, and straightforward answers to their most challenging legal issues. Partner Lawrence R. Lonergan, who joined the firm in 2008, has been a friend and colleague to Mr. Woods for over 40 years and shares the same business philosophy. Woods Lonergan PLLC's collective experience and expertise enables the firm to expeditiously and effectively analyze the increasing challenges clients face in an evolving business and legal world, in many instances, avoiding unnecessary time and expense to our clients. Our mission is simple: provide cutting-edge expertise and sound advice in select areas of the law for corporate and business clients. We thrive on providing each client with personalized attention, forceful representation, and a collaborative team effort that embraces collective knowledge.
Business News