Court tosses black man's murder conviction over racial bias
Corporate Law
Justice Brett Kavanaugh wrote the court's majority opinion. Justices Clarence Thomas and Neil Gorsuch dissented.

In Flowers' sixth trial, the jury was made up of 11 whites and one African American. District Attorney Doug Evans struck five black prospective jurors.

In the earlier trials, three convictions were tossed out, including one when the prosecutor improperly excluded African Americans from the jury. In the second trial, the judge chided Evans for striking a juror based on race. Two other trials ended when jurors couldn't reach unanimous verdicts.

"The numbers speak loudly," Kavanaugh said in a summary of his opinion that he read in the courtroom, noting that Evans had removed 41 of the 42 prospective black jurors over the six trials. "We cannot ignore that history."

In dissent, Thomas called Kavanaugh's opinion "manifestly incorrect" and wrote that Flowers presented no evidence whatsoever of purposeful race discrimination."

Flowers has been in jail more than 22 years, since his arrest after four people were found shot to death in a furniture store in Winona, Mississippi, in July 1996.

Flowers was arrested several months later, described by prosecutors as a disgruntled former employee who sought revenge against the store's owner because she fired him and withheld most of his pay to cover the cost of merchandise he damaged. Nearly $300 was found missing after the killings.
Related listings
Former South African president Jacob Zuma is in court facing charges of corruption, money laundering and racketeering.Zuma, 77, appeared at the High Court in Pietermaritzburg in eastern KwaZulu-Natal province Monday on charges of receiving bribes whe...

Dominion Energy said Tuesday it will ask the U.S. Supreme Court to hear its appeal after a lower court refused to reconsider a ruling tossing out a permit that would have allowed the Atlantic Coast Pipeline to cross two national forests, including pa...

The Supreme Court is leaving in place a ruling that revived two federal lawsuits stemming from the lead-tainted water crisis in Flint, Michigan.The Supreme Court declined Monday to get involved in the cases, leaving in place a decision by the U.S. Co...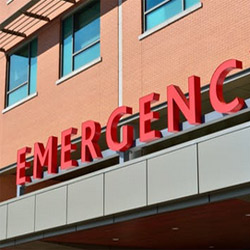 Chicago Firm Covers Bankruptcy in the Wake of COVID-19
The COVID-19 pandemic has damaged the economy, leaving many families and business owners worried about how they will pay for even the most basic expenses. In the midst of this crisis, you might be considering filing for bankruptcy or wondering how COVID-19 will affect an existing bankruptcy filing. No matter your situation, Chicago Bankruptcy Law Firm of Daniel J. Winter is here to help give you the answers and assistance that you need. We are more than happy to explain to anyone in financial distress exactly what their options are. We offer the "Touchless Bankruptcy" so you don't have to leave your home to consult with us!

We can help you make sense of your student loans, at each step of the process. We can guide you and give you options that the lenders don't tell you about. From choosing a school for your child, planning to try to minimize the debt, to selecting the types of loans from what is available, to helping with repayment plans, we can help you manage all parts of the college financial process. We can also help when student loans spin out of control.
Business News