Justice Clarence Thomas' moment may finally have arrived
Consumer Rights
Clarence Thomas has been a Supreme Court justice for nearly three decades. It may finally be his moment.

Many Americans know Thomas largely from his bruising 1991 confirmation hearing, when he was accused of sexual harassment charges by former employee Anita Hill — charges he denied. People may know he's a conservative and has gone years without speaking during arguments at the court. But scholars say it would be wise to pay closer attention to Thomas.

Thomas is now the longest-serving member of a court that has recently gotten more conservative, putting him in a unique and potentially powerful position, and he's said he doesn't plan on retiring anytime soon. With President Donald Trump's nominees Neil Gorsuch and Brett Kavanaugh now on the court, conservatives are firmly in control as the justices take on divisive issues such as abortion, gun control and LGBT rights.

Thomas, for the first time, is on a court where there are at least four votes for some "pretty radical" decisions, said political science professor Corey Robin, the author of a Thomas book due out in September. Robin says the question will be whether the court's more conservative justices — Thomas, Gorsuch, Kavanaugh and Samuel Alito — can get Chief Justice John Roberts, a more moderate conservative, to go along.

Thomas, 70, became the high court's longest-serving justice, the "senior associate justice," when Justice Anthony Kennedy retired last summer . But unlike Kennedy, who sat at the court's ideological center and was most often the deciding vote when the court split 5-4, Thomas is consistently on the court's far right.

That's won him praise from Trump . As a presidential candidate, he called Thomas "highly underrated." Trump said Thomas has "been so consistent for so long, and we should give him credit."

More than 20 of the men and women Thomas mentored as law clerks have gone on to hold political appointments in the Trump administration or been nominated to judgeships by Trump . Thomas and his wife, Virginia, herself a well-known conservative activist, have dined with the president and first lady.

Elizabeth Wydra, president of the liberal Constitutional Accountability Center, acknowledged that Thomas' views may now have more sway, something she described as "terrifying to many progressives."
Related listings
Consumer Rights

03/08/2019

A Japanese court has rejected a request by former Nissan chairman Carlos Ghosn, released on bail last week, to attend the Japanese automaker's board meeting on Tuesday.Nissan dismissed Ghosn as chairman after his Nov. 19 arrest, but he remains ...

Consumer Rights

01/12/2019

Doug and Mary Ketchum chose Memphis, Tennessee, as a place to live with their disabled adult daughter because it has clearer air than their former home in Utah.That was the easy part. Their decision to support themselves by buying a liquor store has ...

Consumer Rights

11/23/2018

The tiny balloon was supposed to stretch open a blocked artery on Charles Riegel's diseased heart. Instead, when the doctor inflated the balloon, it burst.The patient went on life support but survived. His lawsuit against the manufacturer of that art...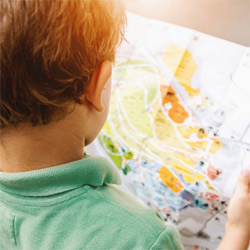 New York Commercial Litigation Law Firm - Woods Lonergan PLLC
Founded in 1993 by Managing Partner James F. Woods, Woods Lonergan PLLC has built a strong reputation as a resourceful and industrious firm that provides clients with clear, concise, and straightforward answers to their most challenging legal issues. Partner Lawrence R. Lonergan, who joined the firm in 2008, has been a friend and colleague to Mr. Woods for over 40 years and shares the same business philosophy. Woods Lonergan PLLC's collective experience and expertise enables the firm to expeditiously and effectively analyze the increasing challenges clients face in an evolving business and legal world, in many instances, avoiding unnecessary time and expense to our clients. Our mission is simple: provide cutting-edge expertise and sound advice in select areas of the law for corporate and business clients. We thrive on providing each client with personalized attention, forceful representation, and a collaborative team effort that embraces collective knowledge.
Business News