Court rejects Ghosn's request to attend Nissan board meeting
Consumer Rights
A Japanese court has rejected a request by former Nissan chairman Carlos Ghosn, released on bail last week, to attend the Japanese automaker's board meeting on Tuesday.

Nissan dismissed Ghosn as chairman after his Nov. 19 arrest, but he remains on the board. The Tokyo District Court said it rejected Ghosn's request on Monday but did not elaborate on the reasons.

It had been unclear whether Ghosn could attend the board meeting. The court's approval was needed based on restrictions imposed for his release on bail. The restrictions say he cannot tamper with evidence, and attending the board meeting could be seen as putting pressure on Nissan employees.

Prosecutors had been expected to argue against his attendance. They were not available for immediate comment.

Ghosn has been charged with falsifying financial reports in underreporting his compensation and breach of trust in making payments to a Saudi businessman and having Nissan shoulder investment losses.

He insists he is innocent, saying the compensation was never decided or paid, the payments were for legitimate services and Nissan never suffered the losses.

Since his release on March 6 from Tokyo Detention Center on 1 billion yen ($9 million) bail, he has been spotted taking walks in Tokyo with his family, but he has not made any comments.

His attempt to exercise what his lawyer, Junichiro Hironaka, called his "duty" by attending the board meeting signals one way he may be fighting back.

Hironaka has said Ghosn will speak to reporters soon. A date for a news conference has not been announced.


Related listings
Consumer Rights

01/12/2019

Doug and Mary Ketchum chose Memphis, Tennessee, as a place to live with their disabled adult daughter because it has clearer air than their former home in Utah.That was the easy part. Their decision to support themselves by buying a liquor store has ...

Consumer Rights

11/23/2018

The tiny balloon was supposed to stretch open a blocked artery on Charles Riegel's diseased heart. Instead, when the doctor inflated the balloon, it burst.The patient went on life support but survived. His lawsuit against the manufacturer of that art...

Consumer Rights

07/01/2018

Senate Majority Leader Mitch McConnell said Saturday he has touted fellow Kentuckian Amul Thapar to fill a looming vacancy on the Supreme Court, but acknowledged he has "no idea" who President Donald Trump will choose.McConnell told reporters he has ...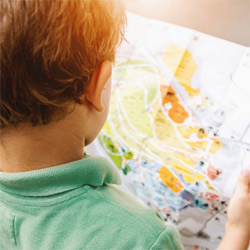 New York Commercial Litigation Law Firm - Woods Lonergan PLLC
Founded in 1993 by Managing Partner James F. Woods, Woods Lonergan PLLC has built a strong reputation as a resourceful and industrious firm that provides clients with clear, concise, and straightforward answers to their most challenging legal issues. Partner Lawrence R. Lonergan, who joined the firm in 2008, has been a friend and colleague to Mr. Woods for over 40 years and shares the same business philosophy. Woods Lonergan PLLC's collective experience and expertise enables the firm to expeditiously and effectively analyze the increasing challenges clients face in an evolving business and legal world, in many instances, avoiding unnecessary time and expense to our clients. Our mission is simple: provide cutting-edge expertise and sound advice in select areas of the law for corporate and business clients. We thrive on providing each client with personalized attention, forceful representation, and a collaborative team effort that embraces collective knowledge.
Business News