Trump cases are put on Supreme Court hold by virus
Class Action
The coronavirus pandemic has put on indefinite hold a major portion of the U.S. Supreme Court's docket, including a multibillion-dollar clash between software giants Google and Oracle Corp. and cases that could affect President Donald Trump's reelection chances.

What was supposed to have been a drama-filled spring at the high court has instead become a season of waiting, especially for the lawyers and litigants in 20 arguments that had been scheduled for March and April. The court has postponed 11 of those cases and could do the same soon for the remaining nine.

The cases include fights over congressional and grand jury subpoenas for Trump's financial records — clashes that need to be resolved in the court's current term to give the president's critics any chance of seeing the documents before the November election. Also on hold is a clash over the Electoral College for presidential elections and an $8 billion copyright dispute between Alphabet Inc.'s Google and Oracle.

It's not clear whether the justices are still hoping to resolve those cases in their current term, possibly by forgoing argument or by breaking tradition and hearing arguments by phone or online. Lawyers say they've received no guidance from the court on the subject, though briefing deadlines are still in force. The term normally ends in late June, although that time frame is now in doubt as well.

"As far as oral arguments go, we're just waiting upon the court," said Jay Sekulow, the lead lawyer for Trump in the president's bid to block a New York grand jury subpoena for the president's financial information. The case had been set for argument March 31.
Related listings
Tucked in a windowless room of Chicago's immigration court, one of the nation's largest legal advocacy groups for immigrants runs a free help desk. Their pace is dizzying. Most days, there's a line outside the door, with some cases ...

The International Criminal Court passed its highest ever sentence Thursday, sending a Congolese warlord known as "The Terminator" to prison for 30 years for crimes including murder, rape and sexual slavery.Bosco Ntaganda was found guilty in July of 1...

An Australian appeals court Wednesday upheld convictions against Cardinal George Pell, the most senior Catholic to be found guilty of sexually abusing children, in a decision cheered by scores of abuse survivors and victims' advocates demonstra...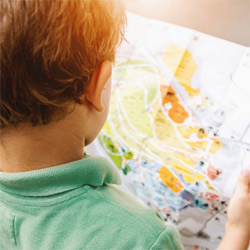 New York Commercial Litigation Law Firm - Woods Lonergan PLLC
Founded in 1993 by Managing Partner James F. Woods, Woods Lonergan PLLC has built a strong reputation as a resourceful and industrious firm that provides clients with clear, concise, and straightforward answers to their most challenging legal issues. Partner Lawrence R. Lonergan, who joined the firm in 2008, has been a friend and colleague to Mr. Woods for over 40 years and shares the same business philosophy. Woods Lonergan PLLC's collective experience and expertise enables the firm to expeditiously and effectively analyze the increasing challenges clients face in an evolving business and legal world, in many instances, avoiding unnecessary time and expense to our clients. Our mission is simple: provide cutting-edge expertise and sound advice in select areas of the law for corporate and business clients. We thrive on providing each client with personalized attention, forceful representation, and a collaborative team effort that embraces collective knowledge.
Business News