Court sentences Congo warlord to 30 years for atrocities
Class Action
The International Criminal Court passed its highest ever sentence Thursday, sending a Congolese warlord known as "The Terminator" to prison for 30 years for crimes including murder, rape and sexual slavery.

Bosco Ntaganda was found guilty in July of 18 counts of war crimes and crimes against humanity for his role as a military commander in atrocities during a bloody ethnic conflict in a mineral-rich region of Congo in 2002-2003.

Ntaganda showed no emotion as Presiding Judge Robert Fremr passed sentences ranging from eight years to 30 years for individual crimes and an overarching sentence of 30 years.

The court's maximum sentence is 30 years, although judges also have the discretion to impose a life sentence. Lawyers representing victims in the case had called for a life term.

Fremr said despite the gravity of the crimes and Ntaganda's culpability, his convictions "do not warrant a sentence of life imprisonment."

Ida Sawyer, deputy director of Human Rights Watch's Africa division, welcomed the ruling. "Bosco Ntaganda's 30-year sentence sends a strong message that even people considered untouchable may one day be held to account," Sawyer said.

Jolino Makelele, a spokesman for the government in Democratic Republic of Congo, or DRC, said: "We think that justice was done for the victims."

Ntaganda, who has insisted he is innocent, became a symbol of widespread impunity in Africa in the seven-odd years between first being indicted by the global court and finally turning himself in in 2013 as his powerbase fell apart.
Related listings
An Australian appeals court Wednesday upheld convictions against Cardinal George Pell, the most senior Catholic to be found guilty of sexually abusing children, in a decision cheered by scores of abuse survivors and victims' advocates demonstra...

A Cyprus court on Friday extended the detention of seven of the 12 Israeli teenagers initially arrested as suspects in the rape of a 19-year-old British woman.The court ordered the suspects to remain in police custody for another six days to give inv...

A civil rights group says JPMorgan Chase has agreed to pay $5 million to settle a class-action lawsuit filed by male employees who say they were denied additional paid parental leave between 2011 and 2017.The settlement was announced Thursday by the ...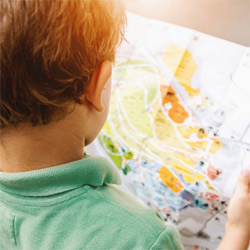 New York Commercial Litigation Law Firm - Woods Lonergan PLLC
Founded in 1993 by Managing Partner James F. Woods, Woods Lonergan PLLC has built a strong reputation as a resourceful and industrious firm that provides clients with clear, concise, and straightforward answers to their most challenging legal issues. Partner Lawrence R. Lonergan, who joined the firm in 2008, has been a friend and colleague to Mr. Woods for over 40 years and shares the same business philosophy. Woods Lonergan PLLC's collective experience and expertise enables the firm to expeditiously and effectively analyze the increasing challenges clients face in an evolving business and legal world, in many instances, avoiding unnecessary time and expense to our clients. Our mission is simple: provide cutting-edge expertise and sound advice in select areas of the law for corporate and business clients. We thrive on providing each client with personalized attention, forceful representation, and a collaborative team effort that embraces collective knowledge.
Business News