Georgia Supreme Court overturns 2015 murder conviction
Civil Litigation News
Georgia's Supreme Court has overturned the murder convictions of a man found guilty of intentionally running over a woman with his car.

The Atlanta Journal-Constitution reports the court reversed 28-year-old Dewey Calhoun Green's 2015 malice and felony murder convictions on Thursday. The court said key witness testimony that may've affected the jury's verdict was excluded from trial. It's unclear whether the case will be retried.

Prosecutors previously argued that Green rear-ended 53-year-old Janice Pitts' SUV before backing up and intentionally running her over as she surveyed the damage.

The newspaper reports an accident reconstructionist who had planned on testifying the crash could've been unintentional wasn't permitted to take the stand because the defense didn't submit written reports of his opinions. The court now says he was erroneously barred from testifying.
Related listings
Civil Litigation News

06/17/2019

Virginians will elect members of the House of Delegates using a map seen as favorable to Democrats, according to ruling Monday by the Supreme Court.The 5-4 decision was perhaps telegraphed by the fact that the justice previously allowed election plan...

Civil Litigation News

05/13/2018

A court in Italy has ruled that former three-time Premier Silvio Berlusconi is eligible to run for office again, nearly five years after a tax fraud conviction forced him to surrender his Senate seat and prevented him from being a candidate in nation...

Civil Litigation News

03/14/2018

A father testified in an Australian court Thursday that his son said he was sexually abused by Vatican Cardinal George Pell during a waterskiing outing years ago. When a defense lawyer accused him of lying, the father told the court it was an insult....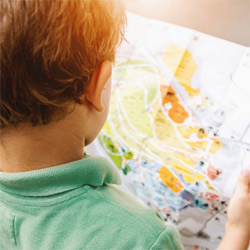 New York Commercial Litigation Law Firm - Woods Lonergan PLLC
Founded in 1993 by Managing Partner James F. Woods, Woods Lonergan PLLC has built a strong reputation as a resourceful and industrious firm that provides clients with clear, concise, and straightforward answers to their most challenging legal issues. Partner Lawrence R. Lonergan, who joined the firm in 2008, has been a friend and colleague to Mr. Woods for over 40 years and shares the same business philosophy. Woods Lonergan PLLC's collective experience and expertise enables the firm to expeditiously and effectively analyze the increasing challenges clients face in an evolving business and legal world, in many instances, avoiding unnecessary time and expense to our clients. Our mission is simple: provide cutting-edge expertise and sound advice in select areas of the law for corporate and business clients. We thrive on providing each client with personalized attention, forceful representation, and a collaborative team effort that embraces collective knowledge.
Business News