Court rules Italy's Berlusconi can run for office again
Civil Litigation News
A court in Italy has ruled that former three-time Premier Silvio Berlusconi is eligible to run for office again, nearly five years after a tax fraud conviction forced him to surrender his Senate seat and prevented him from being a candidate in national elections.
Milan daily newspaper Corriere della Sera reported Saturday that Milan's Surveillance Tribunal made the decision after reviewing a request from lawyers for the 81-year-old Berlusconi, a media mogul who founded a center-right political party a quarter-century ago.
The ban on his seeking or holding public office was due to expire in 2019. But Corriere della Sera said the tribunal ruled Friday that Berlusconi already had been "rehabilitated."
"Silvio Berlusconi can finally return to the playing field," Mara Carfagna, a leader of the ex-premier's Forza Italia party. "The 'rehabilitation' by the Milan Surveillance Court puts an end to a judicial persecution and a cavalry that didn't chip away at the strength of great leadership, that, in a profoundly changed political scenario, is today still fundamental and central."
Milan Prosecutor General Roberto Alfonso said prosecutors have 15 days to decide if they will appeal the tribunal's decision.
Related listings
Civil Litigation News

03/14/2018

A father testified in an Australian court Thursday that his son said he was sexually abused by Vatican Cardinal George Pell during a waterskiing outing years ago. When a defense lawyer accused him of lying, the father told the court it was an insult....

Civil Litigation News

07/26/2017

The Supreme Court struck down two congressional districts in North Carolina Monday because race played too large a role in their creation.The justices ruled that Republicans who controlled the state legislature and governor's office in 2011 placed to...

Civil Litigation News

07/23/2017

A federal appeals court has revived a lawsuit claiming that a North Carolina city discriminated against an African-American-owned television network.A divided three-judge panel of the 4th U.S. Circuit Court of Appeals on Friday reversed a lower court...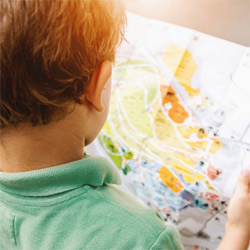 New York Commercial Litigation Law Firm - Woods Lonergan PLLC
Founded in 1993 by Managing Partner James F. Woods, Woods Lonergan PLLC has built a strong reputation as a resourceful and industrious firm that provides clients with clear, concise, and straightforward answers to their most challenging legal issues. Partner Lawrence R. Lonergan, who joined the firm in 2008, has been a friend and colleague to Mr. Woods for over 40 years and shares the same business philosophy. Woods Lonergan PLLC's collective experience and expertise enables the firm to expeditiously and effectively analyze the increasing challenges clients face in an evolving business and legal world, in many instances, avoiding unnecessary time and expense to our clients. Our mission is simple: provide cutting-edge expertise and sound advice in select areas of the law for corporate and business clients. We thrive on providing each client with personalized attention, forceful representation, and a collaborative team effort that embraces collective knowledge.
Business News