Former IAAF president's corruption trial opens in Paris
Business Law
The corruption trial involving the former president of track and field's governing body was suspended Monday shortly after it began.

Lamine Diack, the former head of the IAAF, has been charged with far-reaching corruption and doping cover-ups.

At the opening of the hearing, the prosecution asked that the two-week trial be delayed to weigh new evidence received from Senegal, where Diack was born. His son, Papa Massata Diack, also charged in the case, lives in Senegal, shielded from an international arrest warrant issued by France.

The prosecution also asked for the delay to clear up a procedural technicality regarding one of the charges against Papa Massata Diack. There will next be a hearing in April to see whether a new trial date in June is feasible.

Addressing the court, the 86-year-old Diack asked that in the wake of the delay he be allowed to travel to Senegal to visit his elder brother, who recently celebrated his 100th birthday. Diack has not been allowed to leave France since his arrest in 2015. But he promised the court that he would come back to France if allowed to travel, saying he wants to clear his name.
Related listings
The Supreme Court on Monday left in place a Kentucky law requiring doctors to perform ultrasounds and show fetal images to patients before abortions. The justices did not comment in refusing to review an appeals court ruling that upheld the law. Enfo...

Sacramento Kings first-year coach Luke Walton says he is focused on his team and not worried about a lawsuit accusing him of sexual assault.Walton spoke publicly Friday at Kings media day for the first time since a former sportscaster filed a civil s...

The European Union's top court ruled Monday that a Polish law that pushed Supreme Court judges into early retirement violates EU law, a setback for Poland's right-wing government but a move welcomed by critics who worried the measure would cause a se...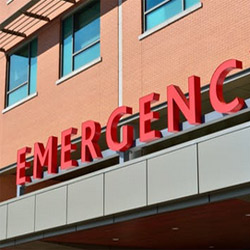 Chicago Firm Covers Bankruptcy in the Wake of COVID-19
The COVID-19 pandemic has damaged the economy, leaving many families and business owners worried about how they will pay for even the most basic expenses. In the midst of this crisis, you might be considering filing for bankruptcy or wondering how COVID-19 will affect an existing bankruptcy filing. No matter your situation, Chicago Bankruptcy Law Firm of Daniel J. Winter is here to help give you the answers and assistance that you need. We are more than happy to explain to anyone in financial distress exactly what their options are. We offer the "Touchless Bankruptcy" so you don't have to leave your home to consult with us!

We can help you make sense of your student loans, at each step of the process. We can guide you and give you options that the lenders don't tell you about. From choosing a school for your child, planning to try to minimize the debt, to selecting the types of loans from what is available, to helping with repayment plans, we can help you manage all parts of the college financial process. We can also help when student loans spin out of control.
Business News