Ex-Yale coach gets 5 months in admissions bribery scandal
Business Law
The former Yale University women's soccer coach whose cooperation with authorities helped blow the lid off the nationwide college admissions bribery scandal by leading the FBI to the scheme's mastermind was sentenced Wednesday to five months in prison.

Rudy Meredith, head coach at Yale from 1995 until 2018, pleaded guilty in March 2019 to wire fraud for taking hundreds of thousands of dollars in bribes to help students get into the elite Ivy League university as soccer recruits. In one case, the recruit did not play competitive soccer, prosecutors have said.

Federal prosecutors and Meredith's defense lawyers had recommended no additional prison time beyond the one day he had already spent in custody. But U.S. District Court Judge Mark Wolf said Wednesday that Meredith's greed and his victims warranted a stiffer sentence.

Wolf described the victims as the members of the Yale team who were "betrayed" by being cheated out of having better teammates, as well as unknown victims — young women who might have gotten into Yale had Meredith not decided to essentially sell slots on the team. Those unknown victims may have included women from disadvantaged backgrounds, the judge said.
Related listings
Hundreds of Google employees are petitioning the company to extend its abortion healthcare benefits to contract workers and to strengthen privacy protections for Google users searching for abortion information online.Google parent company Alphabet ha...

The chairman and ranking minority member of the Senate Judiciary Committee sent a letter to an advocacy group for minor leaguers asking questions about baseball's antitrust exemption.Sen. Richard Durbin, an Illinois Democrat who chairs the comm...

Construction is scheduled to begin this week on a long-planned road project in the south end of Burlington, Mayor Miro Weinberger said. The comments came after a federal judge lifted an order that blocked work on the first phase of what is known as t...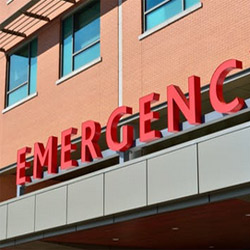 Nicholas C. Minshew - Minshew & Ahluwalia LLP
<Nicholas C. Minshew, Attorney at Law, concentrates his practice in the area of Family Law including divorce, separation, child support, child custody, alimony, division of property, separation agreements, domestic violence, prenuptial agreements, and child support enforcement & modification. Mr. Minshew provides legal services to clients in Washington, D.C., and throughout Maryland, including Montgomery County, Frederick County, and Prince George's County.

Mr. Minshew obtained his Juris Doctorate degree from the American University, Washington College of Law in 2000, where he worked as an editor for the Administrative Law Review. After receiving his law degree, Mr. Minshew worked as an attorney for the global law firm of Morgan, Lewis & Bockius LLP, and for Leonard Street & Deinard LLP representing companies in Federal proceedings. During that time, Mr. Minshew redirected his focus to provide legal services directly to individuals and families.
Business News