As Tesla heads to court, shares fall as deliveries slow
Business Law
Tesla's CEO Elon Musk is back in the spotlight for saying something when perhaps he should have remained quiet.

A federal judge will hear oral arguments Thursday about whether Musk should be held in contempt of court for violating an agreement with the U.S. Securities and Exchange Commission.

The SEC says Musk blatantly violated the settlement in February when he tweeted about Tesla's vehicle production without a lawyer's approval.

It's unclear if Musk plans to attend the hearing. If he is found in contempt of court, Musk could face fines or even jail time.

Musk's 13-word tweet on Feb. 19 said Tesla would produce around 500,000 vehicles this year. But the tweet wasn't approved by Tesla's "disclosure counsel," and when the contempt-of-court motion was filed in February Musk had not sought a lawyer's approval for a single tweet, the SEC said.

Musk said his tweet about car production didn't need pre-approval because it wasn't new information that would be meaningful to investors. His attorneys say the SEC is violating his First Amendment rights to free speech.

The SEC says the arrangement doesn't restrict Musk's freedom of speech because as long as his statements are not false or misleading, they would be approved.

Meanwhile, Tesla's shares fell 8% in midday trading Thursday after the company said it churned out 77,100 vehicles in the first quarter, well behind the pace it must sustain to fulfill Musk's pledge to manufacture 500,000 cars annually.
Related listings
The Supreme Court said Monday it won't step in to referee a copyright dispute between Nike and a photographer who took a well-known image of basketball great Michael Jordan. That means lower court rulings for the athletic apparel maker will sta...

The Supreme Court is rejecting a new appeal from a Georgia death row inmate, despite evidence that a juror in his capital case used racial slurs.The high court had previously blocked the execution of Georgia inmate Keith Leroy Tharpe. But the justice...

The fight over a Massachusetts Gaming Commission report on allegations of sexual misconduct against former casino mogul Steve Wynn will be back in a Nevada courtroom next month.Clark County District Judge Elizabeth Gonzalez on Thursday set a Jan. 4 c...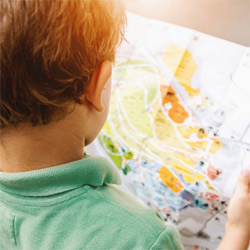 New York Commercial Litigation Law Firm - Woods Lonergan PLLC
Founded in 1993 by Managing Partner James F. Woods, Woods Lonergan PLLC has built a strong reputation as a resourceful and industrious firm that provides clients with clear, concise, and straightforward answers to their most challenging legal issues. Partner Lawrence R. Lonergan, who joined the firm in 2008, has been a friend and colleague to Mr. Woods for over 40 years and shares the same business philosophy. Woods Lonergan PLLC's collective experience and expertise enables the firm to expeditiously and effectively analyze the increasing challenges clients face in an evolving business and legal world, in many instances, avoiding unnecessary time and expense to our clients. Our mission is simple: provide cutting-edge expertise and sound advice in select areas of the law for corporate and business clients. We thrive on providing each client with personalized attention, forceful representation, and a collaborative team effort that embraces collective knowledge.
Business News