UN court orders US to lift some Iran sanctions
Breaking Legal News
The United Nations' highest court on Wednesday ordered the United States to lift sanctions on Iran that affect imports of humanitarian goods and products and services linked to civil aviation safety.

The ruling by the International Court of Justice is legally binding, but it remains to be seen if the administration of President Donald Trump will comply.

Trump moved to restore tough U.S. sanctions in May after withdrawing from Tehran's nuclear accord with world powers. Iran challenged the sanctions in a case filed in July at the International Court of Justice.

In a preliminary ruling, the court said that Washington must "remove, by means of its choosing, any impediments arising from" the re-imposition of sanctions to the export to Iran of medicine and medical devices, food and agricultural commodities and spare parts and equipment necessary to ensure the safety of civil aviation.

By limiting the order to sanctions covering humanitarian goods and the civil aviation industry, the ruling did not go as far as Iran had requested.

The U.S. ambassador to the Netherlands, Peter Hoekstra, pointed that out in a tweet.

"This is a meritless case over which the court has no jurisdiction," the ambassador tweeted. "Even so, it is worth noting that the Court declined today to grant the sweeping measures requested by Iran. Instead, the Court issued a narrow decision on a very limited range of sectors."

While imposing the so-called "provisional measures," the court's president, Abdulqawi Ahmed Yusuf, stressed that the case will continue and the United States could still challenge the court's jurisdiction.
Related listings
Breaking Legal News

08/21/2018

A German court has ruled that public broadcaster ZDF can't be forced to post a specifically worded apology demanded by a Polish court for erroneously calling two World War II Nazi camps "Polish death camps."ZDF used that wording in ...

Breaking Legal News

06/12/2018

The Supreme Court ruled Monday that states can clean up their voting rolls by targeting people who haven't cast ballots in a while.The justices rejected, by a 5-4 vote Monday, arguments in a case from Ohio that the practice violates a federal law int...

Breaking Legal News

05/14/2018

In President Donald Trump's former life as a casino owner, he might have cheered Monday's ruling from the Supreme Court that struck down a federal law that barred every state but Nevada from allowing betting on most sporting events.But the Trump admi...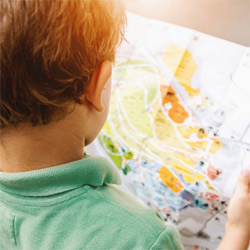 New York Commercial Litigation Law Firm - Woods Lonergan PLLC
Founded in 1993 by Managing Partner James F. Woods, Woods Lonergan PLLC has built a strong reputation as a resourceful and industrious firm that provides clients with clear, concise, and straightforward answers to their most challenging legal issues. Partner Lawrence R. Lonergan, who joined the firm in 2008, has been a friend and colleague to Mr. Woods for over 40 years and shares the same business philosophy. Woods Lonergan PLLC's collective experience and expertise enables the firm to expeditiously and effectively analyze the increasing challenges clients face in an evolving business and legal world, in many instances, avoiding unnecessary time and expense to our clients. Our mission is simple: provide cutting-edge expertise and sound advice in select areas of the law for corporate and business clients. We thrive on providing each client with personalized attention, forceful representation, and a collaborative team effort that embraces collective knowledge.
Business News