Supreme Court allows Ohio, other state voter purges
Breaking Legal News
The Supreme Court ruled Monday that states can clean up their voting rolls by targeting people who haven't cast ballots in a while.

The justices rejected, by a 5-4 vote Monday, arguments in a case from Ohio that the practice violates a federal law intended to increase the ranks of registered voters. A handful of other states also use voters' inactivity to trigger a process that could lead to their removal from the voting rolls.

Justice Samuel Alito said for the court that Ohio is complying with the 1993 National Voter Registration Act. He was joined by his four conservative colleagues. The four liberal justices dissented.

Partisan fights over ballot access are being fought across the country. Democrats have accused Republicans of trying to suppress votes from minorities and poorer people who tend to vote for Democrats. Republicans have argued that they are trying to promote ballot integrity and prevent voter fraud.

Under Ohio rules, registered voters who fail to vote in a two-year period are targeted for eventual removal from registration rolls, even if they haven't moved and remain eligible. The state said it only uses the disputed process after first comparing its voter lists with a U.S. postal service list of people who have reported a change of address. But not everyone who moves notifies the post office, the state said.

So the state asks people who haven't voted in two years to confirm their eligibility. If they do, or if they show up to vote over the next four years, voters remain registered. If they do nothing, their names eventually fall off the list of registered voters.

"Combined with the two years of nonvoting before notice is sent, that makes a total of six years of nonvoting before removal," Alito wrote.

Justice Stephen Breyer, writing in dissent, said the 1993 law prohibits removing someone from the voting rolls "by reason of the person's failure to vote. In my view, Ohio's program does just that."

In a separate dissent, Justice Sonia Sotomayor said Congress enacted the voter registration law "against the backdrop of substantial efforts by states to disenfranchise low-income and minority voters." The court's decision essentially endorses "the very purging that Congress expressly sought to protect against," Sotomayor wrote.
Related listings
Breaking Legal News

05/14/2018

In President Donald Trump's former life as a casino owner, he might have cheered Monday's ruling from the Supreme Court that struck down a federal law that barred every state but Nevada from allowing betting on most sporting events.But the Trump admi...

Breaking Legal News

02/22/2018

A request by Republican leaders in the Pennsylvania Legislature to stop a new congressional map from being implemented is now in the hands of the nation's highest court.The filing made late Wednesday asked Justice Samuel Alito to intervene, saying th...

Breaking Legal News

12/24/2017

Michigan's high court is expected to weigh in next year on whether school districts can ban anyone not in law enforcement from carrying guns onto school grounds.The Michigan Supreme Court last week invited school districts and gun rights groups in a ...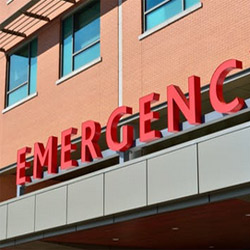 Chicago Firm Covers Bankruptcy in the Wake of COVID-19
The COVID-19 pandemic has damaged the economy, leaving many families and business owners worried about how they will pay for even the most basic expenses. In the midst of this crisis, you might be considering filing for bankruptcy or wondering how COVID-19 will affect an existing bankruptcy filing. No matter your situation, Chicago Bankruptcy Law Firm of Daniel J. Winter is here to help give you the answers and assistance that you need. We are more than happy to explain to anyone in financial distress exactly what their options are. We offer the "Touchless Bankruptcy" so you don't have to leave your home to consult with us!

We can help you make sense of your student loans, at each step of the process. We can guide you and give you options that the lenders don't tell you about. From choosing a school for your child, planning to try to minimize the debt, to selecting the types of loans from what is available, to helping with repayment plans, we can help you manage all parts of the college financial process. We can also help when student loans spin out of control.
Business News