Pennsylvania congressional map battle lands in Supreme Court
Breaking Legal News
A request by Republican leaders in the Pennsylvania Legislature to stop a new congressional map from being implemented is now in the hands of the nation's highest court.

The filing made late Wednesday asked Justice Samuel Alito to intervene, saying the state Supreme Court overstepped its authority in imposing a new map.

More litigation may follow, as Republicans are considering a separate legal challenge in federal court in Harrisburg this week.

The state Supreme Court last month threw out a Republican-crafted map that was considered among the nation's most gerrymandered, saying the 2011 plan violated the state constitution's guarantee of free and equal elections.

The new map the state justices announced Monday is widely viewed as giving Democrats an edge as they seek to recapture enough U.S. House seats to reclaim the majority.

House Speaker Mike Turzai and Senate President Pro Tempore Joe Scarnati said the state's highest court made an unprecedented decision.

"The Pennsylvania Supreme Court conspicuously seized the redistricting process and prevented any meaningful ability for the Legislature to enact a remedial map to ensure a court drawn map," they wrote in a filing made electronically after business hours.

The challenge adds uncertainty as candidates are preparing to circulate nominating petitions to get their names on the May primary ballot.

A spokesman for Democratic Gov. Tom Wolf, responding to the lawmakers' filing, said Wolf was "focused on making sure the Department of State is fully complying with the court's order by updating their systems and assisting candidates, county election officials and voters preparing for the primary election."

It is the third time in four months that Turzai and Scarnati have asked the U.S. Supreme Court to put a halt to litigation over the 2011 map they took leading roles in creating.

Alito handles emergency applications from Pennsylvania and the other states covered by the 3rd U.S. Circuit Court of Appeals. Justices have the authority to deal with these applications on their own, or they can refer the matter to the entire court.

In November, Alito turned down a request for a stay of a federal lawsuit, a case that Turzai and Scarnati won in January.
Related listings
Breaking Legal News

12/24/2017

Michigan's high court is expected to weigh in next year on whether school districts can ban anyone not in law enforcement from carrying guns onto school grounds.The Michigan Supreme Court last week invited school districts and gun rights groups in a ...

Breaking Legal News

11/10/2017

An international human rights group says Guatemalan courts are foot- dragging on high-profile cases and threatening the work of the country's prosecutors and a U.N. anti-corruption commission.Human Rights Watch analyzed eight major cases that have bo...

Breaking Legal News

09/04/2017

Descendants of black slaves, known as freedmen, who were once owned by members of the Cherokee Nation have a right to tribal citizenship under a ruling handed down by a federal court in Washington, D.C.U.S. District Judge Thomas Hogan ruled Wednesday...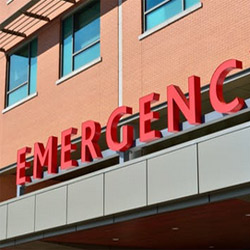 Chicago Firm Covers Bankruptcy in the Wake of COVID-19
The COVID-19 pandemic has damaged the economy, leaving many families and business owners worried about how they will pay for even the most basic expenses. In the midst of this crisis, you might be considering filing for bankruptcy or wondering how COVID-19 will affect an existing bankruptcy filing. No matter your situation, Chicago Bankruptcy Law Firm of Daniel J. Winter is here to help give you the answers and assistance that you need. We are more than happy to explain to anyone in financial distress exactly what their options are. We offer the "Touchless Bankruptcy" so you don't have to leave your home to consult with us!

We can help you make sense of your student loans, at each step of the process. We can guide you and give you options that the lenders don't tell you about. From choosing a school for your child, planning to try to minimize the debt, to selecting the types of loans from what is available, to helping with repayment plans, we can help you manage all parts of the college financial process. We can also help when student loans spin out of control.
Business News