Federal judge delays vaccine mandate for NYC teachers
Breaking Legal News
New York City schools have been temporarily blocked from enforcing a vaccine mandate for its teachers and other workers by a federal appeals judge just days before it was to take effect.

Workers in the nation's largest school system were to be required to show vaccination proof starting Monday. But late Friday, a judge for the 2nd U.S. Circuit Court of Appeals granted a temporary injunction sought by a group of teachers pending review by a three-judge panel, which will take up the motion Wednesday.

Department of Education spokesperson Danielle Filson said officials were seeking a speedy resolution in court.

"We're confident our vaccine mandate will continue to be upheld once all the facts have been presented, because that is the level of protection our students and staff deserve," Filson said in an email.

The New York Post reported that the department sent an email to principals Saturday morning saying they "should continue to prepare for the possibility that the vaccine mandate will go into effect later in the week."

Mayor Bill de Blasio announced in August that about 148,000 school employees would have to get at least a first dose of the COVID-19 vaccination by Sept. 27. The policy covers teachers, along with other staffers, such as custodians and cafeteria workers.

It's the first no-test-option vaccination mandate for a broad group of city workers in the nation's most populous city. And it mirrors a similar statewide mandate for hospital and nursing home workers set to go into effect Monday.

As of Friday, 82% of department employees have been vaccinated, including 88% of teachers.

Even though most school workers have been vaccinated, unions representing New York City principals and teachers warned that could still leave the 1 million-student school system short of as many as 10,000 teachers, along with other staffers.

De Blasio has resisted calls to delay the mandate, insisting the city was ready.

"We've been planning all along. We have a lot of substitutes ready," the Democrat said in a radio interview on Friday. "A lot is going to happen between now and Monday but beyond that, we are ready, even to the tune of, if we need thousands, we have thousands."
Related listings
Breaking Legal News

07/06/2021

The Ohio Supreme Court announced on Tuesday it would not consider an appeal over the firing of a white police officer who shot and killed 12-year-old Tamir Rice outside a Cleveland recreation center in 2014. The appeal was filed in April by the Cleve...

Breaking Legal News

01/17/2021

Billionaire Samsung scion Lee Jae-yong was sent back to prison on Monday after a South Korean court handed him a two and a half-year sentence for his involvement in a 2016 corruption scandal that spurred massive protests and ousted South Korea'...

Breaking Legal News

05/26/2020

Big Oil lost a pair of court battles Tuesday that could lead to trials in lawsuits by California cities and counties seeking damages for the impact of climate change.The 9th U.S. Circuit Court of Appeals rejected arguments by energy companies and rul...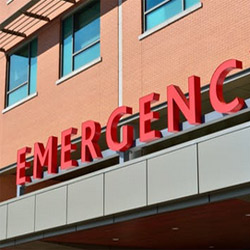 Chicago Firm Covers Bankruptcy in the Wake of COVID-19
The COVID-19 pandemic has damaged the economy, leaving many families and business owners worried about how they will pay for even the most basic expenses. In the midst of this crisis, you might be considering filing for bankruptcy or wondering how COVID-19 will affect an existing bankruptcy filing. No matter your situation, Chicago Bankruptcy Law Firm of Daniel J. Winter is here to help give you the answers and assistance that you need. We are more than happy to explain to anyone in financial distress exactly what their options are. We offer the "Touchless Bankruptcy" so you don't have to leave your home to consult with us!

We can help you make sense of your student loans, at each step of the process. We can guide you and give you options that the lenders don't tell you about. From choosing a school for your child, planning to try to minimize the debt, to selecting the types of loans from what is available, to helping with repayment plans, we can help you manage all parts of the college financial process. We can also help when student loans spin out of control.