Big Oil loses appeal, climate suits go to California courts
Breaking Legal News
Big Oil lost a pair of court battles Tuesday that could lead to trials in lawsuits by California cities and counties seeking damages for the impact of climate change.

The 9th U.S. Circuit Court of Appeals rejected arguments by energy companies and ruled state courts are the proper forum for lawsuits alleging producers promoted petroleum as environmentally responsible when they knew it was contributing to drought, wildfires, and sea level rise associated with global warming.

The lawsuits claim Chevron, Exxon Mobil, ConocoPhillips, BP, Royal Dutch Shell and other companies created a public nuisance and should pay for damage from climate change and help build sea walls and other infrastructure to protect against future impact ? construction that could cost tens of billions of dollars.

The ruling overturned a decision by one federal judge, who had tossed out lawsuits brought by the cities of San Francisco and Oakland.

"It is time for these companies to pay their fair share," San Francisco City Attorney Dennis Herrera said in a statement applauding the ruling. "They should not be able to stick taxpayers with the bill for the damage they knew they were causing. We will continue to hold these companies accountable for their decades-long campaign of public deception about climate change and its consequences."

While the rulings were victories for the coastal counties and cities ? all in the San Francisco Bay Area except for the tiny city of Imperial Beach in San Diego County ? and cheered by environmental groups, it could take years before they ever get to a jury, if they make it that far.
Related listings
Breaking Legal News

05/18/2020

The Supreme Court is allowing a bigger award of money to victims of the 1998 bombings by al-Qaida of the U.S. embassies in Nairobi, Kenya, and Dar es Salaam, Tanzania. Despite the court's ruling, however, it's unlikely the victims will ev...

Breaking Legal News

02/17/2020

India's top court on Monday ordered the federal government to grant permanent commission and command positions to female officers in the army on par with men, asserting that the government's arguments against the policy were based on gender ste...

Breaking Legal News

06/03/2019

Sporting a gray suit and glasses, Kevin Spacey appeared Monday at a Massachusetts courthouse where a judge is set to hold a hearing in the case accusing the disgraced actor of groping a young man at a Nantucket bar in 2016.Spacey's appearance c...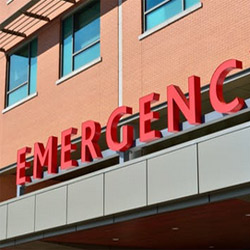 Chicago Firm Covers Bankruptcy in the Wake of COVID-19
The COVID-19 pandemic has damaged the economy, leaving many families and business owners worried about how they will pay for even the most basic expenses. In the midst of this crisis, you might be considering filing for bankruptcy or wondering how COVID-19 will affect an existing bankruptcy filing. No matter your situation, Chicago Bankruptcy Law Firm of Daniel J. Winter is here to help give you the answers and assistance that you need. We are more than happy to explain to anyone in financial distress exactly what their options are. We offer the "Touchless Bankruptcy" so you don't have to leave your home to consult with us!

We can help you make sense of your student loans, at each step of the process. We can guide you and give you options that the lenders don't tell you about. From choosing a school for your child, planning to try to minimize the debt, to selecting the types of loans from what is available, to helping with repayment plans, we can help you manage all parts of the college financial process. We can also help when student loans spin out of control.