Robyn Brody wins Idaho Supreme Court seat
Attorneys in the News
Twin Falls attorney Robyn Brody saw victory in a close statewide race by securing a seat on the Idaho Supreme Court in Tuesday's election.

Brody beat Republican Sen. Curt McKenzie in Tuesday's election. It was the state's first high court runoff election in nearly two decades.

Brody was overwhelmingly backed by law enforcement and attorney groups, as well as had received multiple high dollar donations from across the state.

McKenzie had support from Republican-leaning groups and from most GOP lawmakers, but failed to secure the votes needed to win the spot.

The fight over the non-partisan seat was the top competitive seat in the general election. Idaho's Republican stronghold throughout the state results in just a handful of tight political races and even fewer surprises.

All three of Idaho's Republican congressional candidates secured their bids for re-election against their Democratic challengers.

Republican U.S. Rep. Mike Simpson will go on to serve a tenth term, while Republican U.S. Rep. Raul Labrador will serve a fourth term. Republican U.S. Sen. Mike Crapo was also successful in securing his fourth term in office.

Meanwhile, Republican presidential nominee Donald Trump won all four of Idaho's electorate votes in Tuesday's election before becoming the nation's president-elect.

The only statewide constitutional amendment on this year's November ballot was too close to call Wednesday morning — as were many of the expected tight legislative races.

Two years ago, Idaho voters said no to amend the state constitution to allow lawmakers veto power over administrative rules submitted by the executive branch. Convinced the amendment's failure was due to uninformed voters, legislative leaders have launched an expensive new campaign this year urging the public to vote yes.
Related listings
Attorneys in the News

07/19/2021

The law firm of Jordan R. Pine & Associates is exclusively dedicated to representing clients in dental malpractice lawsuits in New York State. New York Dental Malpractice Attorney - We have been involved with over 1,000 dental malpractice cases a...

Attorneys in the News

09/18/2018

A Spanish court on Tuesday rejected a request to extradite a former HSBC employee to serve a five-year prison sentence in Switzerland, where he was convicted for leaking a massive trove of bank data that led to tax evasion probes worldwide.The ruling...

Attorneys in the News

09/08/2017

The European Union's top court on Wednesday rejected legal action by Hungary and Slovakia to avoid accepting refugees under an EU scheme, a decision seen as a victory for countries bearing the greatest burden of Europe's migrant wave.In a long-awaite...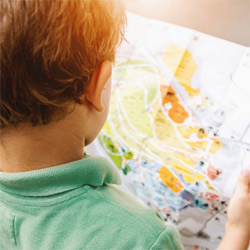 St. Louis Missouri Criminal Defense Lawyer
A National Presence with clients all over the country. For years, The Law Offices of John M. Lynch, LLC, has been committed to providing clients with the attentive service and the strong representation needed to resolve complex criminal defense, personal injury and general litigation issues. And we have achieved and unparalleled level of success. Our St. Louis trial lawyers aggressively defend state and federal cases involving drug crimes, white collar crimes, violent crimes, DWI and other crimes in the St. Louis area and beyond. As our motto states, YOUR SOLUTION BEGINS WITH US. Call us today for your free consulation!"

Any federal crime allegation or arrest can change your life. The consequences for a conviction are severe, including the possibility of fines, property forfeiture, prison time and other punishments. Aggressive representation is needed to defend against charges at the federal level. The Law Offices of John M. Lynch, LLC, offers experienced federal criminal defense for clients in St. Louis, St. Charles and surrounding communities in Missouri, Illinois and the nation. Our law firm has a proven record of success for cases involving serious federal charges.
Business News