Georgia high court reinstates ban on abortions after 6 weeks
U.S. Court Watch
The Georgia Supreme Court on Wednesday reinstated the state's ban on abortions after roughly six weeks of pregnancy, abruptly ending access to later abortions that had resumed days earlier.

In a one-page order, the justices put a lower court ruling overturning the ban on hold while they consider an appeal. Doctors who had resumed providing abortions after six weeks had to immediately stop.

Abortion advocates blasted the order, saying it will traumatize women who must now arrange travel to other states for an abortion or keep their pregnancies. Women waiting for an abortion at providers' offices were turned away, according to the American Civil Liberties Union of Georgia, which represents abortion providers challenging the ban.

"It is outrageous that this extreme law is back in effect, just days after being rightfully blocked," said Alice Wang, an attorney with the Center for Reproductive Rights, which also represents plaintiffs in the case. "This legal ping pong is causing chaos for medical providers trying to do their jobs and for patients who are now left frantically searching for the abortion services they need."

The state attorney general's office in a court filing said "untold numbers of unborn children" would "suffer the permanent consequences" if the state Supreme Court did not issue a stay and halt the Nov. 15 decision by Fulton County Superior Court Judge Robert McBurney.

McBurney ruled the state's abortion ban was invalid because when it was signed into law in 2019, U.S. Supreme Court precedent that was established by Roe v. Wade and another ruling had allowed abortion well past six weeks.

The decision immediately prohibited enforcement of the abortion ban statewide. The state appealed and asked the Georgia Supreme Court to put the decision on hold while the appeal moved forward.
Related listings
U.S. Court Watch

11/16/2022

A Texas inmate seeking to stop his execution over claims of religious freedom violations and indifference to his medical needs is scheduled to die Wednesday evening for killing his pregnant ex-girlfriend and her 7-year-old son more than 17 years ago....

U.S. Court Watch

11/11/2022

Abortion rights supporters secured another win Thursday as voters in Montana rejected a ballot measure that would have forced medical workers to intercede in the rare case of a baby born after an attempted abortion.The result caps a string of ballot ...

U.S. Court Watch

10/28/2022

The Idaho Supreme Court says it will not reconsider the clemency case of a terminally ill man who is facing execution for his role in the 1985 slayings of two gold prospectors near McCall.The high court made the decision Friday in Gerald Ross Pizzuto...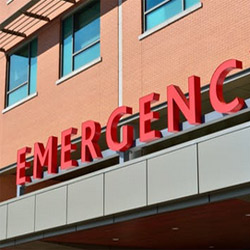 Nicholas C. Minshew - Minshew & Ahluwalia LLP
<Nicholas C. Minshew, Attorney at Law, concentrates his practice in the area of Family Law including divorce, separation, child support, child custody, alimony, division of property, separation agreements, domestic violence, prenuptial agreements, and child support enforcement & modification. Mr. Minshew provides legal services to clients in Washington, D.C., and throughout Maryland, including Montgomery County, Frederick County, and Prince George's County.

Mr. Minshew obtained his Juris Doctorate degree from the American University, Washington College of Law in 2000, where he worked as an editor for the Administrative Law Review. After receiving his law degree, Mr. Minshew worked as an attorney for the global law firm of Morgan, Lewis & Bockius LLP, and for Leonard Street & Deinard LLP representing companies in Federal proceedings. During that time, Mr. Minshew redirected his focus to provide legal services directly to individuals and families.