Texas to execute man for killing ex-girlfriend and her son
U.S. Court Watch
A Texas inmate seeking to stop his execution over claims of religious freedom violations and indifference to his medical needs is scheduled to die Wednesday evening for killing his pregnant ex-girlfriend and her 7-year-old son more than 17 years ago.

Stephen Barbee, 55, is scheduled to receive a lethal injection at the state penitentiary in Huntsville. He was condemned for the February 2005 deaths of Lisa Underwood, 34, and her son Jayden. Both were suffocated at their home in Fort Worth. They were later found buried in a shallow grave in nearby Denton County.

Barbee's attorneys have asked the U.S. Supreme Court to stay his execution, arguing his religious rights are being violated because the state prison system, in the wake of a ruling by the high court on what spiritual advisers can do while in the execution chamber, did not create a written policy on the issue.

In March, the U.S. Supreme Court said states must accommodate the wishes of death row inmates who want to have their faith leaders pray and touch them during their executions. Texas prison officials didn't formally update their policy but said they would review inmates' petitions on a case-by-case basis and would grant most reasonable requests.

Earlier this month, U.S. District Judge Kenneth Hoyt in Houston issued a preliminary injunction, saying the state could only execute Barbee after it had published a clear policy on spiritual advisers that protects an inmate's religious rights. Last week, the 5th U.S. Circuit Court of Appeals overturned Hoyt's injunction, saying it was overbroad.
Related listings
U.S. Court Watch

11/11/2022

Abortion rights supporters secured another win Thursday as voters in Montana rejected a ballot measure that would have forced medical workers to intercede in the rare case of a baby born after an attempted abortion.The result caps a string of ballot ...

U.S. Court Watch

10/28/2022

The Idaho Supreme Court says it will not reconsider the clemency case of a terminally ill man who is facing execution for his role in the 1985 slayings of two gold prospectors near McCall.The high court made the decision Friday in Gerald Ross Pizzuto...

U.S. Court Watch

10/15/2022

With abortion restrictions, looser gun rules and deeper tax reductions likely in the balance, North Carolina Republican lawmakers and Democratic Gov. Roy GOP lawmakers appeal Ohio map flap to US Supreme CourtRepublican state lawmakers involved in Ohi...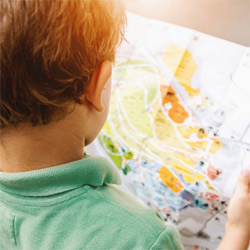 St. Louis Missouri Criminal Defense Lawyer
A National Presence with clients all over the country. For years, The Law Offices of John M. Lynch, LLC, has been committed to providing clients with the attentive service and the strong representation needed to resolve complex criminal defense, personal injury and general litigation issues. And we have achieved and unparalleled level of success. Our St. Louis trial lawyers aggressively defend state and federal cases involving drug crimes, white collar crimes, violent crimes, DWI and other crimes in the St. Louis area and beyond. As our motto states, YOUR SOLUTION BEGINS WITH US. Call us today for your free consulation!"

Any federal crime allegation or arrest can change your life. The consequences for a conviction are severe, including the possibility of fines, property forfeiture, prison time and other punishments. Aggressive representation is needed to defend against charges at the federal level. The Law Offices of John M. Lynch, LLC, offers experienced federal criminal defense for clients in St. Louis, St. Charles and surrounding communities in Missouri, Illinois and the nation. Our law firm has a proven record of success for cases involving serious federal charges.