Donald Trump seeks to move NY criminal case to federal court
U.S. Court Watch
Donald Trump 's lawyers have asked a federal court to take control of his New York City criminal case. They argued Thursday that the former president can't be tried in the state court where his historic indictment was brought because the alleged conduct occurred while he was in office.

In court papers, Trump's lawyers said the criminal case "involves important federal questions," including alleged violations of federal election law. Federal officers, including former presidents, have the right to be tried in federal court for charges arising from "conduct performed while in office," the lawyers argued.

Echoing Trump's claims that his indictment is "politically motivated," lawyer Susan Necheles urged the federal court to exert its "protective jurisdiction" and seize the case from the state courts where Manhattan District Attorney Alvin Bragg routinely practices.

Such requests are rarely granted in criminal cases, although Trump's request is unprecedented because he's the first former president ever charged with a crime.

"This effort is extremely unlikely to succeed," said Rebecca Roiphe, a professor at New York Law School. "It's not even clear that this would be a particularly effective delay tactic."

Moving the case could give Trump some advantages, such as a broader, more politically diverse jury pool — but the fundamentals of the case would remain largely intact.

The Manhattan district attorney's office would still prosecute him and state law would still apply, but with the oversight of a federal judge, said University of Iowa law professor Derek Muller.
Related listings
U.S. Court Watch

04/09/2023

A federal judge in Washington state on Friday ordered U.S. authorities not to make any changes that would restrict access to the abortion medication mifepristone in 17 Democratic-led states that sued over the issue, countering a ruling by a judge in ...

U.S. Court Watch

01/01/2023

A Dane County judge has ruled that people can sell a wide range of homemade food without a commercial license or kitchen.Judge Rhonda Lanford issued the decision earlier this week, the Wisconsin State Journal reported Saturday. The ruling expands the...

U.S. Court Watch

11/25/2022

The Georgia Supreme Court on Wednesday reinstated the state's ban on abortions after roughly six weeks of pregnancy, abruptly ending access to later abortions that had resumed days earlier.In a one-page order, the justices put a lower court rul...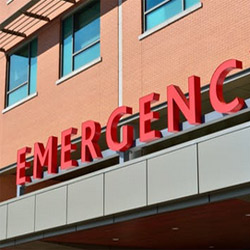 Nicholas C. Minshew - Minshew & Ahluwalia LLP
<Nicholas C. Minshew, Attorney at Law, concentrates his practice in the area of Family Law including divorce, separation, child support, child custody, alimony, division of property, separation agreements, domestic violence, prenuptial agreements, and child support enforcement & modification. Mr. Minshew provides legal services to clients in Washington, D.C., and throughout Maryland, including Montgomery County, Frederick County, and Prince George's County.

Mr. Minshew obtained his Juris Doctorate degree from the American University, Washington College of Law in 2000, where he worked as an editor for the Administrative Law Review. After receiving his law degree, Mr. Minshew worked as an attorney for the global law firm of Morgan, Lewis & Bockius LLP, and for Leonard Street & Deinard LLP representing companies in Federal proceedings. During that time, Mr. Minshew redirected his focus to provide legal services directly to individuals and families.