Clicking 'checkout' could cost more after Supreme Court case
U.S. Court Watch
The Supreme Court is hearing a case this week that could affect how much customers pay for online purchases.

At issue is a rule saying that businesses don't have to collect state sales taxes when those businesses ship to a state where they don't have an office, warehouse or other physical presence.

Large retailers with brick-and-mortar stores have to collect sales taxes nationwide, but smaller online sellers can often avoid doing so.

Large retailers say the rule puts them at a competitive disadvantage. States say they're losing out in billions of dollars in tax revenue.

But small businesses that sell online say the complexity and expense of collecting taxes nationwide could drive them out of business.
Related listings
U.S. Court Watch

04/07/2018

Pennsylvania's highest court will decide whether a woman's use of illegal drugs while pregnant qualifies as child abuse under state law.The Supreme Court recently took up the case of a woman who tested positive for suboxone and marijuana at the time ...

U.S. Court Watch

02/28/2018

After a work-related injury, you may be asked to complete an assessment called a Functional Capacity Evaluation ("FCE").An FCE may be ordered by an attorney, an insurance provider offering workers' compensation coverage or by your e...

U.S. Court Watch

01/28/2018

An appeals court panel said Friday that federal officials must reconsider their decision not to regulate the size of airline seats as a safety issue.One of the judges called it "the Case of the Incredible Shrinking Airline Seat."The Flyer...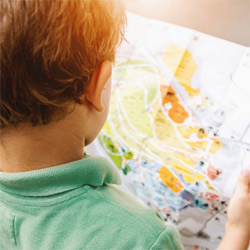 New York Commercial Litigation Law Firm - Woods Lonergan PLLC
Founded in 1993 by Managing Partner James F. Woods, Woods Lonergan PLLC has built a strong reputation as a resourceful and industrious firm that provides clients with clear, concise, and straightforward answers to their most challenging legal issues. Partner Lawrence R. Lonergan, who joined the firm in 2008, has been a friend and colleague to Mr. Woods for over 40 years and shares the same business philosophy. Woods Lonergan PLLC's collective experience and expertise enables the firm to expeditiously and effectively analyze the increasing challenges clients face in an evolving business and legal world, in many instances, avoiding unnecessary time and expense to our clients. Our mission is simple: provide cutting-edge expertise and sound advice in select areas of the law for corporate and business clients. We thrive on providing each client with personalized attention, forceful representation, and a collaborative team effort that embraces collective knowledge.