Court to decide if drug use while pregnant is child abuse
U.S. Court Watch
Pennsylvania's highest court will decide whether a woman's use of illegal drugs while pregnant qualifies as child abuse under state law.

The Supreme Court recently took up the case of a woman who tested positive for suboxone and marijuana at the time she gave birth early last year at Williamsport Hospital.

A county judge ruled that did not qualify as child abuse under the state's Child Protective Services Law, but the intermediate Superior Court said drug use while pregnant can make bodily injury to a child likely after birth.

Court records indicate the child spent 19 days in the hospital being treated for drug dependence, exhibiting severe withdrawal symptoms.

"Mother's actions were deplorable but this court must follow the law," wrote Clinton County Judge Craig Miller in May, ruling the county child welfare agency had not established child abuse occurred.

The mother's lawyers argue lawmakers never intended the child protection law to apply to acts during pregnancy.

"No one thinks using drugs while pregnant is good, but using the criminal justice system and the civil child abuse system to punish people for doing so just makes a bad situation much, much worse," said the woman's lawyer, David S. Cohen.

Amanda Beth Browning, lawyer for the Clinton County Department of Children and Youth Services, declined comment.

In a filing with Supreme Court, the woman's lawyers said most states, with a few exceptions, "have taken a non-punitive approach to the issue."

"Almost every major medical and public health organization has recognized that punishing women for drug use during their pregnancies is counterproductive to public and private health," wrote lawyers for the mother, identified by initials in court records.


Related listings
U.S. Court Watch

02/28/2018

After a work-related injury, you may be asked to complete an assessment called a Functional Capacity Evaluation ("FCE").An FCE may be ordered by an attorney, an insurance provider offering workers' compensation coverage or by your e...

U.S. Court Watch

01/28/2018

An appeals court panel said Friday that federal officials must reconsider their decision not to regulate the size of airline seats as a safety issue.One of the judges called it "the Case of the Incredible Shrinking Airline Seat."The Flyer...

U.S. Court Watch

01/11/2018

A legal battle over secret letters revealing what Queen Elizabeth II knew of her Australian representative's stunning plan to dismiss Australia's government in 1975 opened in federal court Monday, in a case that could finally solve a mystery behind t...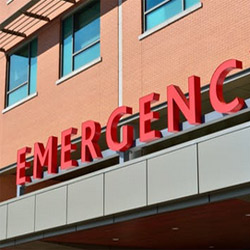 New Rochelle, New York Personal Injury Lawyers
If you or a loved one has been injured in an accident, contact Kommer, Bave & Ollman, LLP, in New Rochelle, New York, immediately. We can answer all your questions and work with you to determine if you have the grounds for a personal injury lawsuit. The attorneys at our firm are determined to resolve even the most difficult of cases. We will work closely with you to determine the best course of action to get your claim or case resolved in the most efficient way possible. We will fight for your right to compensation! No one should have to suffer a financial burden from the result of another person's carelessness. The attorneys at Kommer, Bave & Ollman, LLP will aggressively fight to ensure that justice is served on your behalf.