Australian man loses bullying-by-breaking wind court case
National Legal News
An Australian appeals court on Friday dismissed a bullying case brought by an engineer who accused his former supervisor of repeatedly breaking wind toward him.

The Victoria state Court of Appeal upheld a Supreme Court judge's ruling that even if engineer David Hingst's allegations were true, flatulence did not necessarily constitute bullying.

Hingst said he would take his case to the High Court, Australia's final court of appeal. The 56-year-old is seeking 1.8 million Australian dollars ($1.3 million) damages from his former Melbourne employer, Construction Engineering.

Hingst testified that he had moved out of a communal office space to avoid supervisor Greg Short's flatulence.

Hingst told the court that Short would then enter Hingst's small, windowless office several times a day and break wind.

Hingst "alleged that Mr. Short would regularly break wind on him or at him, Mr. Short thinking this to be funny," the two appeal court judges wrote in their ruling.

Hingst said he would spray Short with deodorant and called his supervisor "Mr. Stinky."

"He would fart behind me and walk away. He would do this five or six times a day," Hingst said outside court.

Short told the court he did not recall breaking wind in Hingst's office, "but I may have done it once or twice."

Hingst also accused Short of being abusive over the phone, using profane language and taunting him.

The appeal judges found Hingst "put the issue of Mr. Short's flatulence to the forefront" of his bullying case, arguing that "flatulence constituted assaults."

The court found that Short did not bully or harass Hingst. Hingst had failed to establish that Construction Engineering had been negligent.
Related listings
National Legal News

02/24/2019

The Democrats had blamed Russia for the hacking and release of damaging material on his presidential opponent, Hillary Clinton. Trump wasn't buying it. But on July 27, 2016, midway through a news conference in Florida, Trump decided to entertai...

National Legal News

02/07/2019

The Arizona Supreme Court will consider if judges can allow evidence on whether defendants have brain damage making it more than likely a crime was committed impulsively rather than with premeditation.The court agreed Tuesday to consider the appeal o...

National Legal News

01/10/2019

Abortion opponents in Kansas have been bracing themselves for nearly two years for a ruling from the state's highest court that protects the right to have an abortion and potentially upends politics in a state long at the center of the national debat...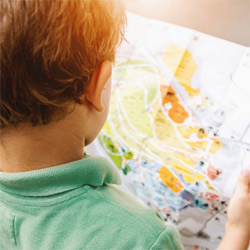 New York Commercial Litigation Law Firm - Woods Lonergan PLLC
Founded in 1993 by Managing Partner James F. Woods, Woods Lonergan PLLC has built a strong reputation as a resourceful and industrious firm that provides clients with clear, concise, and straightforward answers to their most challenging legal issues. Partner Lawrence R. Lonergan, who joined the firm in 2008, has been a friend and colleague to Mr. Woods for over 40 years and shares the same business philosophy. Woods Lonergan PLLC's collective experience and expertise enables the firm to expeditiously and effectively analyze the increasing challenges clients face in an evolving business and legal world, in many instances, avoiding unnecessary time and expense to our clients. Our mission is simple: provide cutting-edge expertise and sound advice in select areas of the law for corporate and business clients. We thrive on providing each client with personalized attention, forceful representation, and a collaborative team effort that embraces collective knowledge.