State high court to weigh appeal based on impulsivity issue
National Legal News
The Arizona Supreme Court will consider if judges can allow evidence on whether defendants have brain damage making it more than likely a crime was committed impulsively rather than with premeditation.

The court agreed Tuesday to consider the appeal of Stephen Jay Malone Jr., a Tucson man convicted of first-degree murder and other crimes in the 2013 killing of his wife, 25-year-old Augustina Soto. Her sister was wounded in the same shooting.

A state Court of Appeals July 2018 decision on Malone's appeal upheld his convictions and said past Supreme Court decisions on admission of impulsivity are "nuanced."

According to the decision, courts can't consider evidence that a defendant's mental disorder short of insanity negates criminal intent but can consider evidence that a character trait for impulsivity didn't indicate premeditation.
Related listings
National Legal News

01/10/2019

Abortion opponents in Kansas have been bracing themselves for nearly two years for a ruling from the state's highest court that protects the right to have an abortion and potentially upends politics in a state long at the center of the national debat...

National Legal News

12/03/2018

The Supreme Court seemed inclined Monday to side with a retired U.S. marshal who argues West Virginia is discriminating against former federal law enforcement officers like him by giving a more generous tax break to former state law enforcement offic...

National Legal News

11/04/2018

The Supreme Court agreed Friday to hear a case about whether a nearly 100-year-old, cross-shaped war memorial located on a Maryland highway median violates the Constitution's required separation of church and state, a case that could impact hundreds ...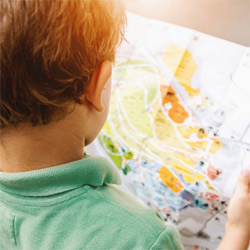 New York Commercial Litigation Law Firm - Woods Lonergan PLLC
Founded in 1993 by Managing Partner James F. Woods, Woods Lonergan PLLC has built a strong reputation as a resourceful and industrious firm that provides clients with clear, concise, and straightforward answers to their most challenging legal issues. Partner Lawrence R. Lonergan, who joined the firm in 2008, has been a friend and colleague to Mr. Woods for over 40 years and shares the same business philosophy. Woods Lonergan PLLC's collective experience and expertise enables the firm to expeditiously and effectively analyze the increasing challenges clients face in an evolving business and legal world, in many instances, avoiding unnecessary time and expense to our clients. Our mission is simple: provide cutting-edge expertise and sound advice in select areas of the law for corporate and business clients. We thrive on providing each client with personalized attention, forceful representation, and a collaborative team effort that embraces collective knowledge.