Trump pushes for election interference trial to be televised
Legal Compliance
Donald Trump is pushing for his federal election interference trial in Washington to be televised, joining media outlets that say the American public should be able to watch the historic case unfold.

Federal court rules prohibit broadcasting proceedings, but The Associated Press and other news organizations say the unprecedented case of a former president standing trial on accusations that he tried to subvert the will of voters warrants making an exception.

The Justice Department is opposing the effort, arguing that the judge overseeing the case does not have the authority to ignore the long-standing nationwide policy against cameras in federal courtrooms. The trial is scheduled to begin on March 4.

``I want this trial to be seen by everybody in the world," Trump said Saturday during a presidential campaign event in New Hampshire. "The prosecution wishes to continue this travesty in darkness and I want sunlight."

Lawyers for Trump wrote in court papers filed late Friday that all Americans should be able to observe what they characterize as a politically motivated prosecution of the Republican front-runner for his party's 2024 nomination. The defense also suggested Trump will try to use the trial as a platform to repeat his unfounded claims that the 2020 election that he lost to Democrat Joe Biden was stolen from him. Trump has pleaded not guilty.

"President Trump absolutely agrees, and in fact demands, that these proceedings should be fully televised so that the American public can see firsthand that this case, just like others, is nothing more than a dreamt-up unconstitutional charade that should never be allowed to happen again," Trump's lawyers wrote.

The request for a televised trial comes as the Washington case has emerged as the most potent and direct legal threat to Trump's political fortunes. Trump is accused of illegally scheming to overturn the election results in the run-up to the violent riot at the U.S. Capitol on Jan. 6, 2021, by his supporters.
Related listings
Legal Compliance

11/12/2023

The U.S. Supreme Court issued a code of ethics earlier today following months of financial scandals tied to Justices Samuel Alito and Clarence Thomas.The nonbinding code of conduct, undersigned by all nine justices, "represents a codification o...

Legal Compliance

11/09/2023

Ivanka Trump didn't want to testify. But on the stand Wednesday in her father's civil fraud trial, she took the opportunity to contend the family business has "overdelivered," even as she kept her distance from financial docum...

Legal Compliance

11/04/2023

A federal appeals court temporarily lifted a gag order on Donald Trump in his 2020 election interference case in Washington on Friday — the latest twist in the legal fight over the restrictions on the former president's speech.The U.S. Co...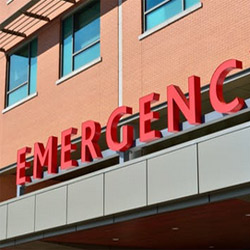 Nicholas C. Minshew - Minshew & Ahluwalia LLP
<Nicholas C. Minshew, Attorney at Law, concentrates his practice in the area of Family Law including divorce, separation, child support, child custody, alimony, division of property, separation agreements, domestic violence, prenuptial agreements, and child support enforcement & modification. Mr. Minshew provides legal services to clients in Washington, D.C., and throughout Maryland, including Montgomery County, Frederick County, and Prince George's County.

Mr. Minshew obtained his Juris Doctorate degree from the American University, Washington College of Law in 2000, where he worked as an editor for the Administrative Law Review. After receiving his law degree, Mr. Minshew worked as an attorney for the global law firm of Morgan, Lewis & Bockius LLP, and for Leonard Street & Deinard LLP representing companies in Federal proceedings. During that time, Mr. Minshew redirected his focus to provide legal services directly to individuals and families.