Appeals courts temporarily lifts Donald Trump's gag order
Legal Compliance
A federal appeals court temporarily lifted a gag order on Donald Trump in his 2020 election interference case in Washington on Friday — the latest twist in the legal fight over the restrictions on the former president's speech.

The U.S. Court of Appeals for the D.C. Circuit decision puts a hold on the limited gag order to give the judges time to consider Trump's request for a longer pause on the restrictions while his appeals play out. The appeals court said the temporary pause "should not be construed in any way as a ruling on the merits" of Trump's bid.

The court set oral arguments for Nov. 20 before a panel of three judges — all appointees of Democratic presidents. The gag order, imposed by U.S. District Judge Tanya Chutkan, bars Trump from making public statements targeting prosecutors, court staff and potential witnesses in the case accusing him of conspiring to overturn the 2020 election he lost to President Joe Biden. It still allows the former president to assert his innocence and his claims that the case against him is politically motivated.

Chutkan, who was appointed to the bench by former President Barack Obama reimposed the gag order on Sunday, after prosecutors pointed to Trump's recent social media comments about his former chief of staff Mark Meadows.

It's the most serious restriction a court has put on the speech of the GOP presidential primary frontrunner and criminal defendant in four separate cases. Gag orders are not unheard of in high-profile cases, but courts have never had to wrestle before with whether they can curtail the speech of a presidential candidate.

Special counsel Jack Smith's team has said Trump's inflammatory rhetoric about those involved in the case threatens to undermine public confidence in the judicial system and influence potential witnesses who could be called to testify.
Related listings
Legal Compliance

10/30/2023

U.S. Sen. Bob Menendez returned to Manhattan federal court Monday to challenge a new criminal charge alleging that he conspired to act as an agent of the Egyptian government when he chaired the Senate Foreign Relations Committee."Not guilty,&rd...

Legal Compliance

10/24/2023

A Sydney court on Monday postponed an extradition hearing for a former U.S. military pilot accused of illegally training Chinese aviators until May as his lawyers attempt to further build their case.Boston-born Dan Duggan, 55, was scheduled to fight ...

Legal Compliance

10/20/2023

A federal judge who previously overturned California's three-decade-old ban on assault weapons did it again on Thursday, ruling that the state's attempts to prohibit sales of semiautomatic guns violates the constitutional right to bear ar...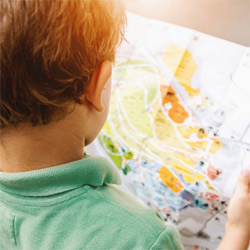 St. Louis Missouri Criminal Defense Lawyer
A National Presence with clients all over the country. For years, The Law Offices of John M. Lynch, LLC, has been committed to providing clients with the attentive service and the strong representation needed to resolve complex criminal defense, personal injury and general litigation issues. And we have achieved and unparalleled level of success. Our St. Louis trial lawyers aggressively defend state and federal cases involving drug crimes, white collar crimes, violent crimes, DWI and other crimes in the St. Louis area and beyond. As our motto states, YOUR SOLUTION BEGINS WITH US. Call us today for your free consulation!"

Any federal crime allegation or arrest can change your life. The consequences for a conviction are severe, including the possibility of fines, property forfeiture, prison time and other punishments. Aggressive representation is needed to defend against charges at the federal level. The Law Offices of John M. Lynch, LLC, offers experienced federal criminal defense for clients in St. Louis, St. Charles and surrounding communities in Missouri, Illinois and the nation. Our law firm has a proven record of success for cases involving serious federal charges.